Blue cheese and pecan Madeleine
If you like blue cheese, you will love these. This is a great appetizer.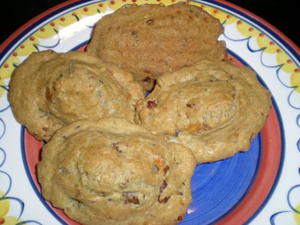 You will need:
2 eggs
80 g of flour
4 tbsp of olive oil
70 g of blue cheese
30 g of graded Parmesan
4 handfuls of roasted pecan
1 tsp of baking powder
½ tsp of baking soda
salt and pepper
Separate the yolks and the egg whites.
Mix the 2 yolks with flour and baking powder with a wood spoon. Whisk the eggs whites with the fork and them to the mixture. Add the olive oil, salt and pepper. Whisk the mixture very well with the mixer. Chop the pecan and add them. Add the cheese and beat again with mixer.
Grease the Madeleine pan and pour the mixture.
Cook for 4 minutes at 460 F. Then lower the heat to 400 F and cook for another 6 minutes.