Spring is arriving and fresh strawberries are now available. This is a classic French tart. It is delicious and colorful. I've just bought a crust pan and I don't buy anymore store's pie crust.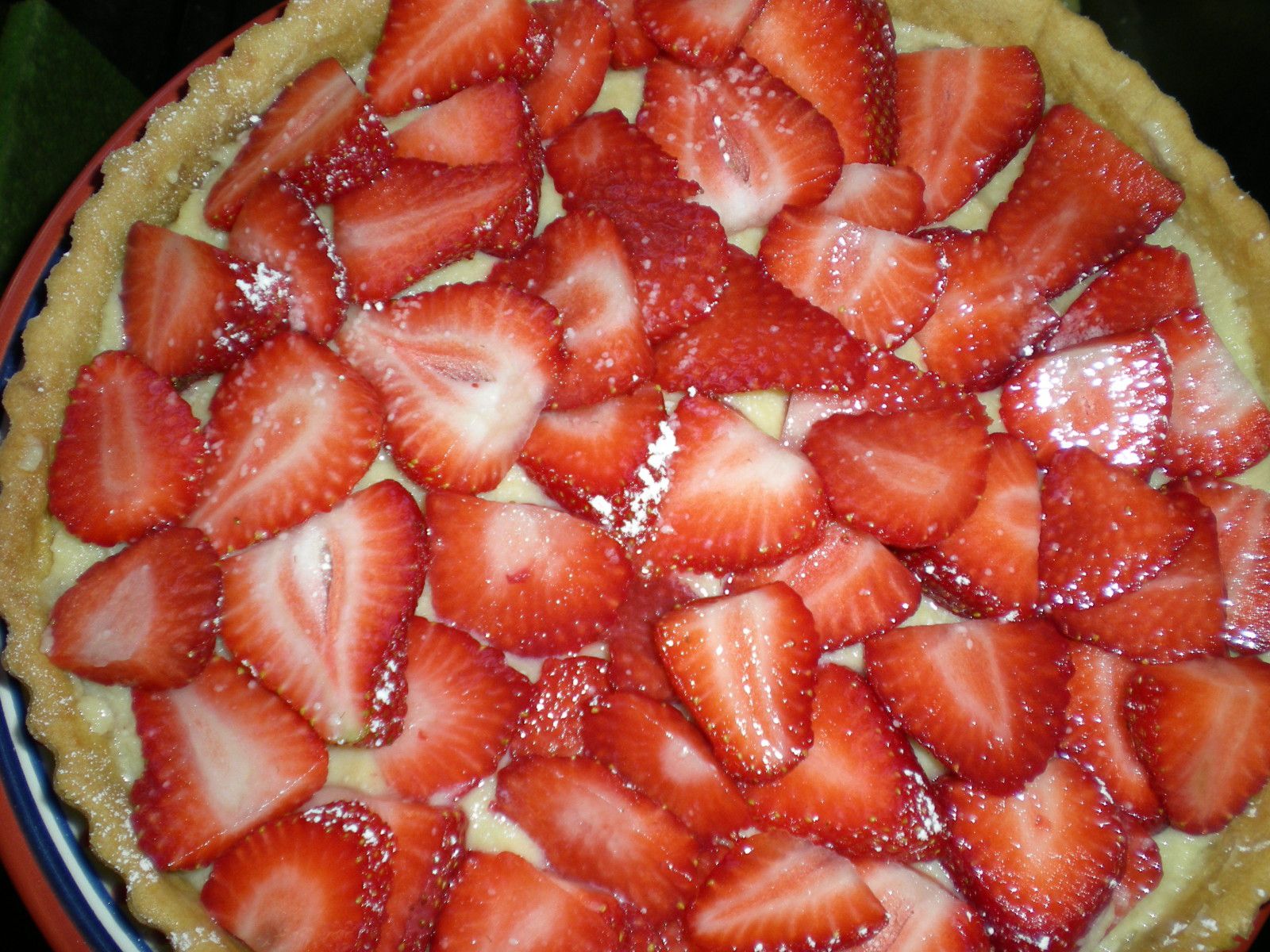 Tart Crust

1 ½ cup of whole white flour
90 g (3/4 stick) of unsalted butter
1 egg yolk
Water (3 tbsp or more)


Filling
1 egg + 1 egg yolk
50 g of sugar
25 g of flour
300 ml of milk
½ tsp of vanilla extract
1 pound (450 g) of fresh strawberries
Preheat the oven to 380 F.
To prepare the crust, combine the flour and sugar. With two knifes or pastry blender cut the butter in the flour. Add the egg yolk and toss everything together. Add water until the dough form. You may need to add more water because it depends of the flour you are using. Gather the dough into a ball and wrap it with plastic wrap. Let it cool in the fridge for 30 minutes.
To prepare the filling, beat the eggs and sugar until smooth. Add flour and milk. Put this mixture in a saucepan. Cook while whisking the mixture. Cook until the mixture is thick. Let the filling cool in the fridge.
On a floured surface roll the dough into a disk shape. Fit it into a 10-inch pan. Prick the bottom with a fork Cover the crust with foil paper. Fill with rice or dried beans. Bake the crust for 20 minutes. Let it cool.
Pour the filling mixture into crust. Cut the strawberry and put them over the filling. Decorate with powdered sugar. Enjoy!!!