Oyster and wild rice bisque
It is in Baltimore that I discovered the joy of eating fresh oysters. I found this recipe of oyster bisque in cooking light magazine.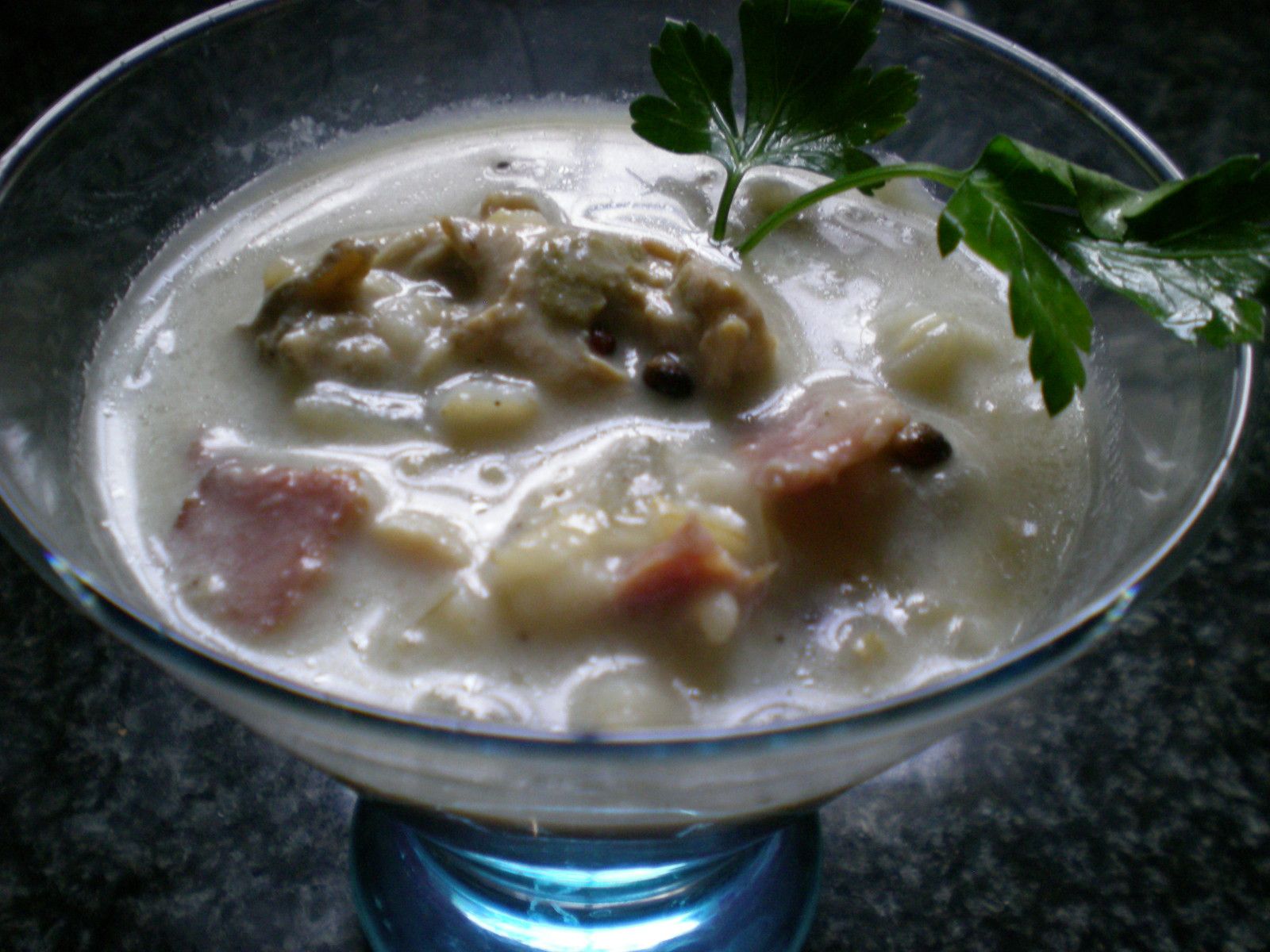 Yield


8 servings (serving size: about 3/4 cup)


Ingredients
1 1/2 bacon slices, chopped ( I used turkey bacon)

2 cups chopped onion (about 2 medium)

2 cups shucked oysters, undrained

1 cup clam juice

1 tablespoon all-purpose flour

1 cup fat-free, less-sodium chicken broth

1 bay leaf

1 1/2 cups cooked wild rice ( I cooked 3/4 cup of rice in 1 1/2 cup of water)

1 1/4 cups whole milk

3 tablespoons half-and-half ( I used creme fraiche)

1/2 teaspoon kosher salt

1/4 teaspoon freshly ground black pepper

Chopped fresh flat-leaf parsley (optional)
Preparation


1. Cook bacon in a large, heavy saucepan over medium-low heat 6 minutes or until crisp. Stir in onion; cover and cook 8 minutes or until the onion is tender, stirring occasionally.
2. Strain oysters through a sieve over a bowl. Reserve oysters; add oyster liquid to pan. Combine clam juice and flour in a small bowl; stir with a whisk until smooth. Add clam juice mixture, broth, and bay leaf to pan. Increase heat to medium-high. Bring mixture to a boil; cook until reduced to 2 cups (about 6 minutes).
3. Reduce heat to low. Discard bay leaf. Stir in rice, milk, half-and-half, salt, and pepper. Cover and simmer 10 minutes. Stir in reserved oysters; cook 5 minutes or until edges of oysters curl.