Chicken and sausage risotto
We had a party at the end of the English class and one of my classmate brought risotto with chorizo. I decided to try the same recipe but with chicken and chicken sausage. The result is outstanding.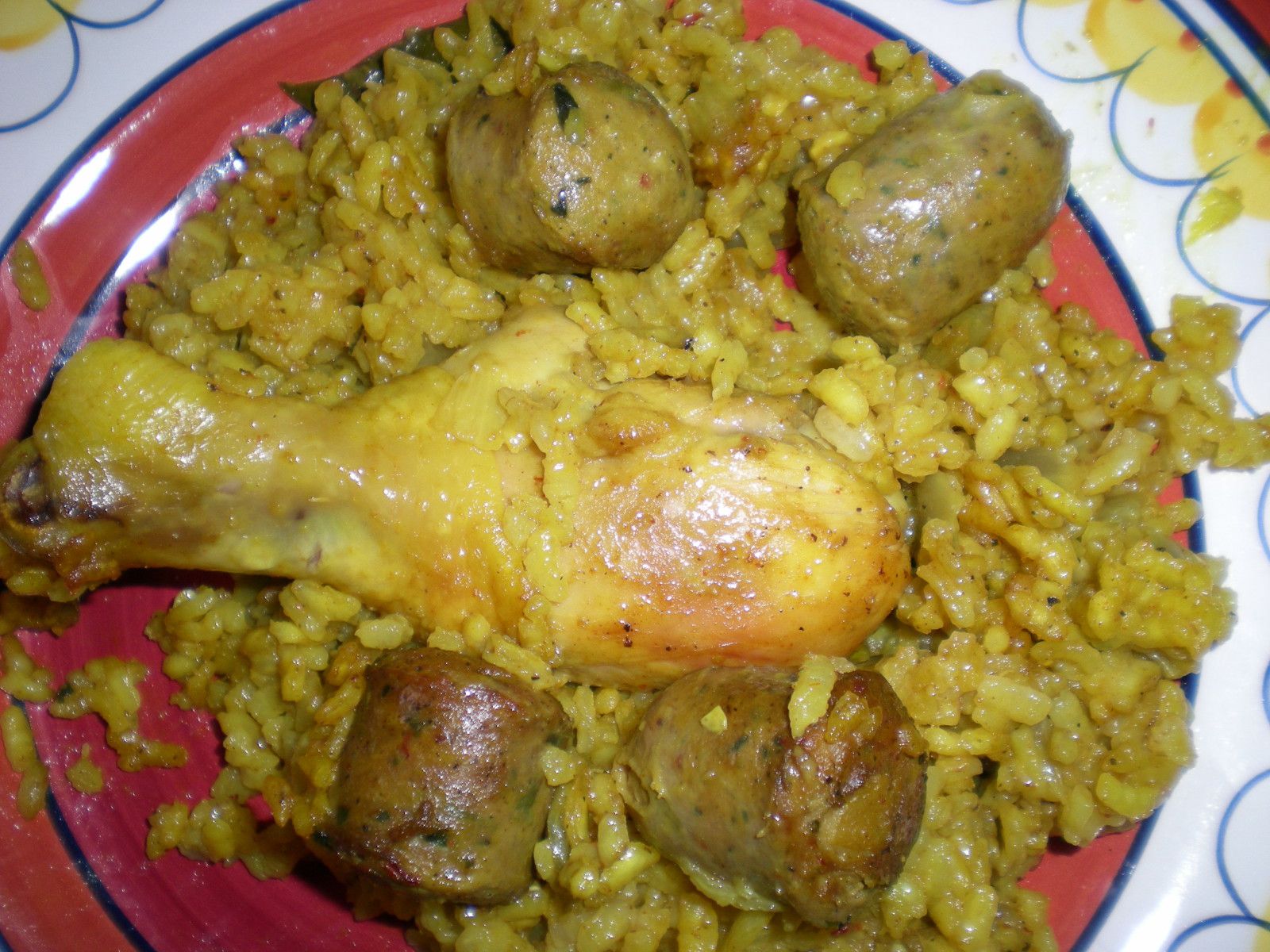 For 4 persons you will need:
1 ½ cup of Arborio rice
3 cups of chicken broth
1 onion diced
3 garlic cloves diced
1 tbsp olive oil
1 tsp of ground red pepper
1 tsp of turmeric
1 bay leaf
4 chicken legs
4 chipotle chicken sausage (you can the sausage you want)
Salt and pepper
In a saucepan, sauté the onion, chicken, sausage and garlic in the oil. Add the spices: turmeric, ground red pepper and bay leaf. Add the rice and sauté it a few minutes. Then add the chicken broth. Season to taste. Cover and cook for about 30 minutes, stirring from time to time. Enjoy!!!