This is an easy and tasty recipe for the rice. It is an excellent side dish for meat, chicken or fish.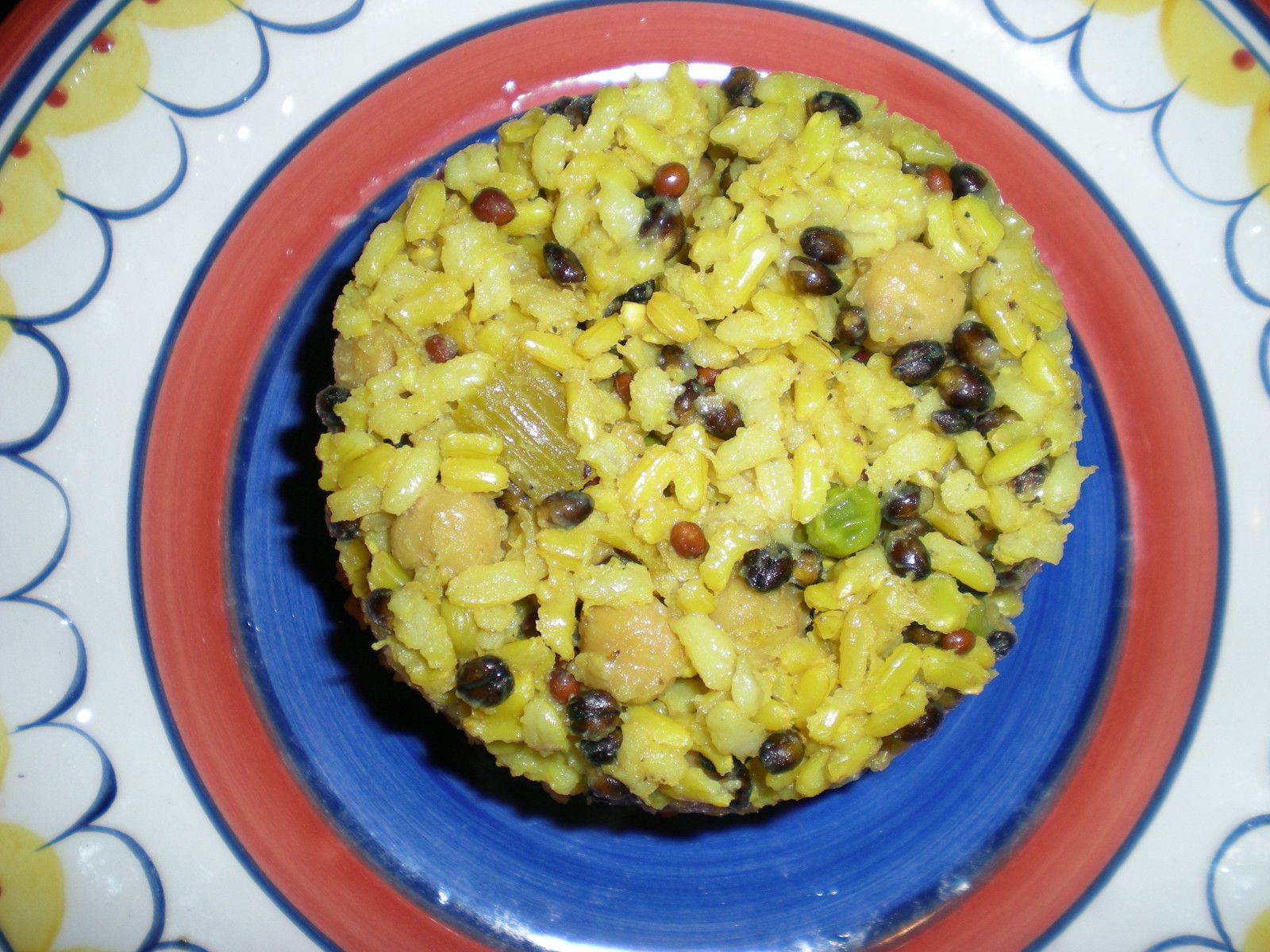 1 ½ cup of wild rice
3 cups chicken broth
1 tsp turmeric
1 bay leaf
1 onion
2 garlic cloves diced
1 tbsp of olive oil
½ of garbanzo beans
½ cup of green peas
Salt and pepper
In a saucepan, sauté the onion garlic in the oil. Add the rice and sauté 2 minutes. Pour the broth. Add the turmeric and bay leaf. Cover and cook for 15 minutes. Add the beans and peas and cook for 10 minutes.