These are delicious scones made with Gruyere cheese and spiced with Herb of Province.
It is a simple heaven to enjoy for breakfast.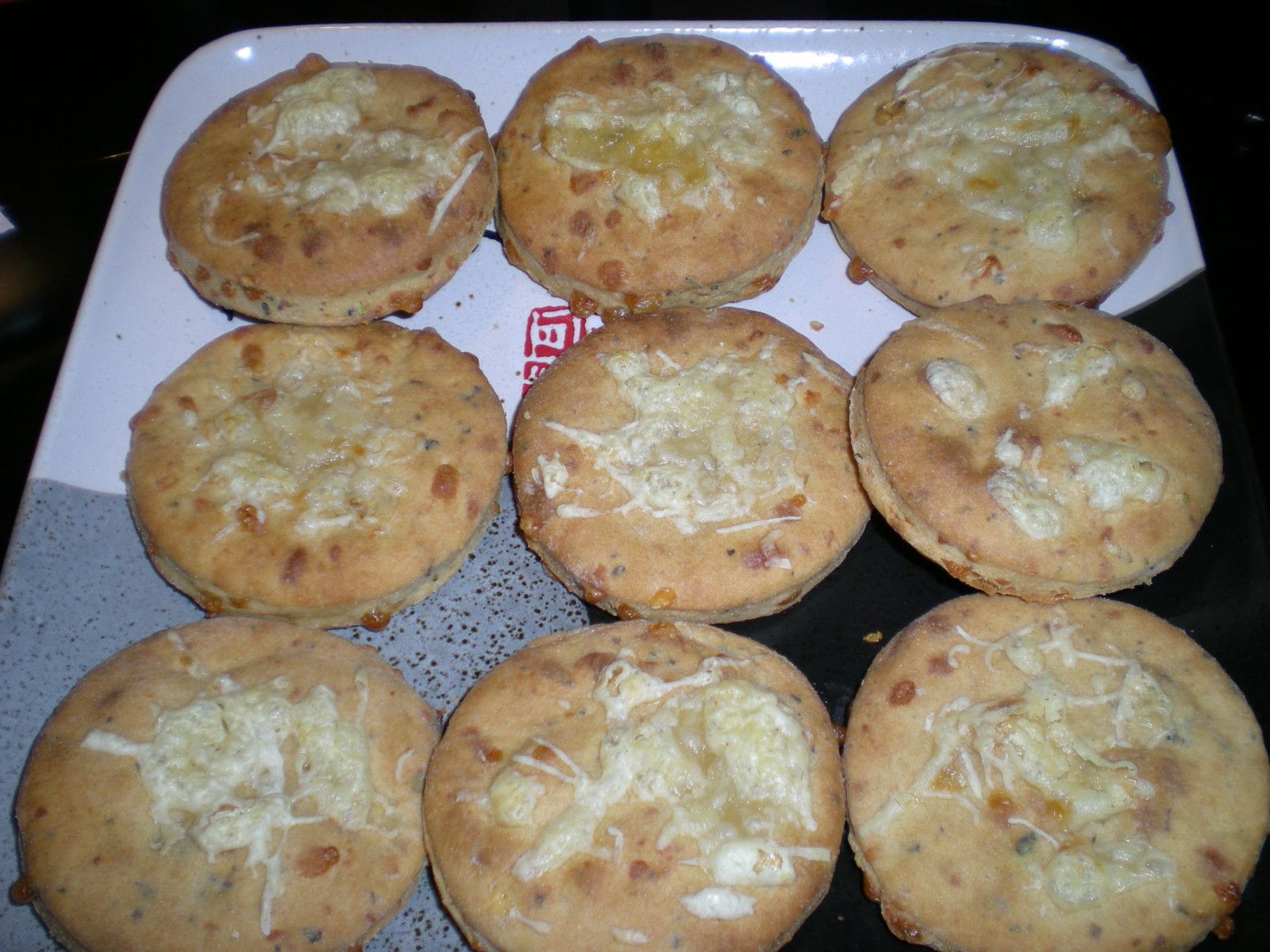 You will need:
2 ½ cup whole white flour
1 tbsp baking powder
1 tbsp of Herb of Province
¼ tsp of salt
¼ cup cold butter cut into small pieces
1 1/3 cup shredded Gruyere cheese
½ cup of milk or more
Preheat the oven to 425 F
In a large bowl, combine the flour, baking powder, Herb of Province and salt. With two knifes or pastry blender cut the butter in the flour. Add 1 cup of cheese tossing everything together.
Add the milk until the dry ingredients until the dry ingredients are just moistened. You may need to add 3 tbsp of milk. Gather the dough into a ball. Roll the dough. Cut squares with a round cutter. Sprinkle the remaining cheese over the scones. Bake for 12 minutes.