Spinach salad with salmon
This is a super easy and delicious salad to enjoy especially during spring and summer.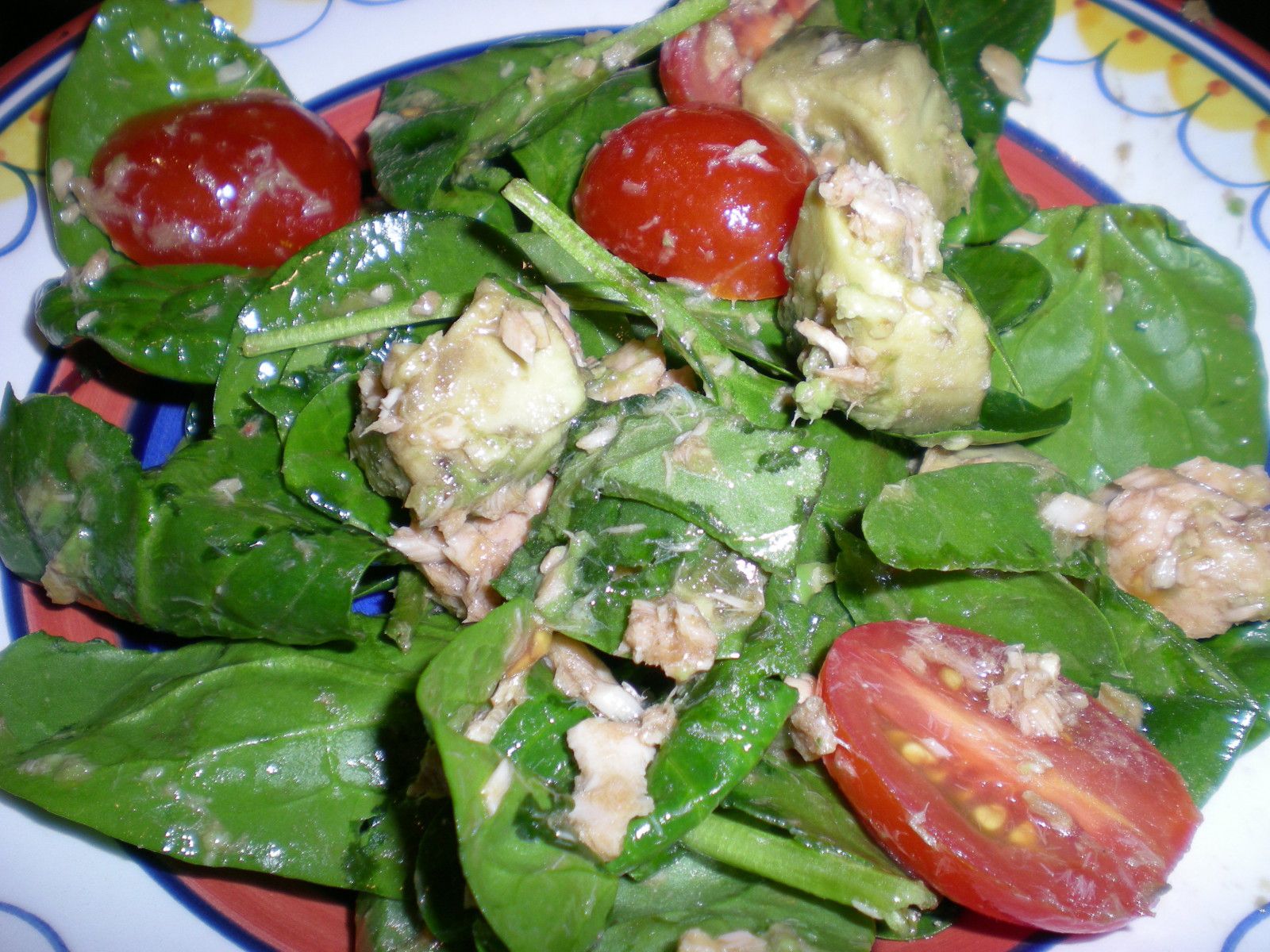 You will need:


1 can of salmon

1 bag baby spinach
4 handfuls of cherry tomatoes
1 avocado
¼ cup olive oil
3 tbsp balsamic vinegar
In a bowl, mix the spinach, to tomatoes cut in halves, the salmon and the avocado diced. Toss everything together. Add the olive oil and vinegar. Fast. How is complaining about having no time to eat healthy!!!!!