Sea scallops with champagne
This is a very easy and delicious recipe. It is perfect for a fancy dinner in a week night. For 4 people you
will need: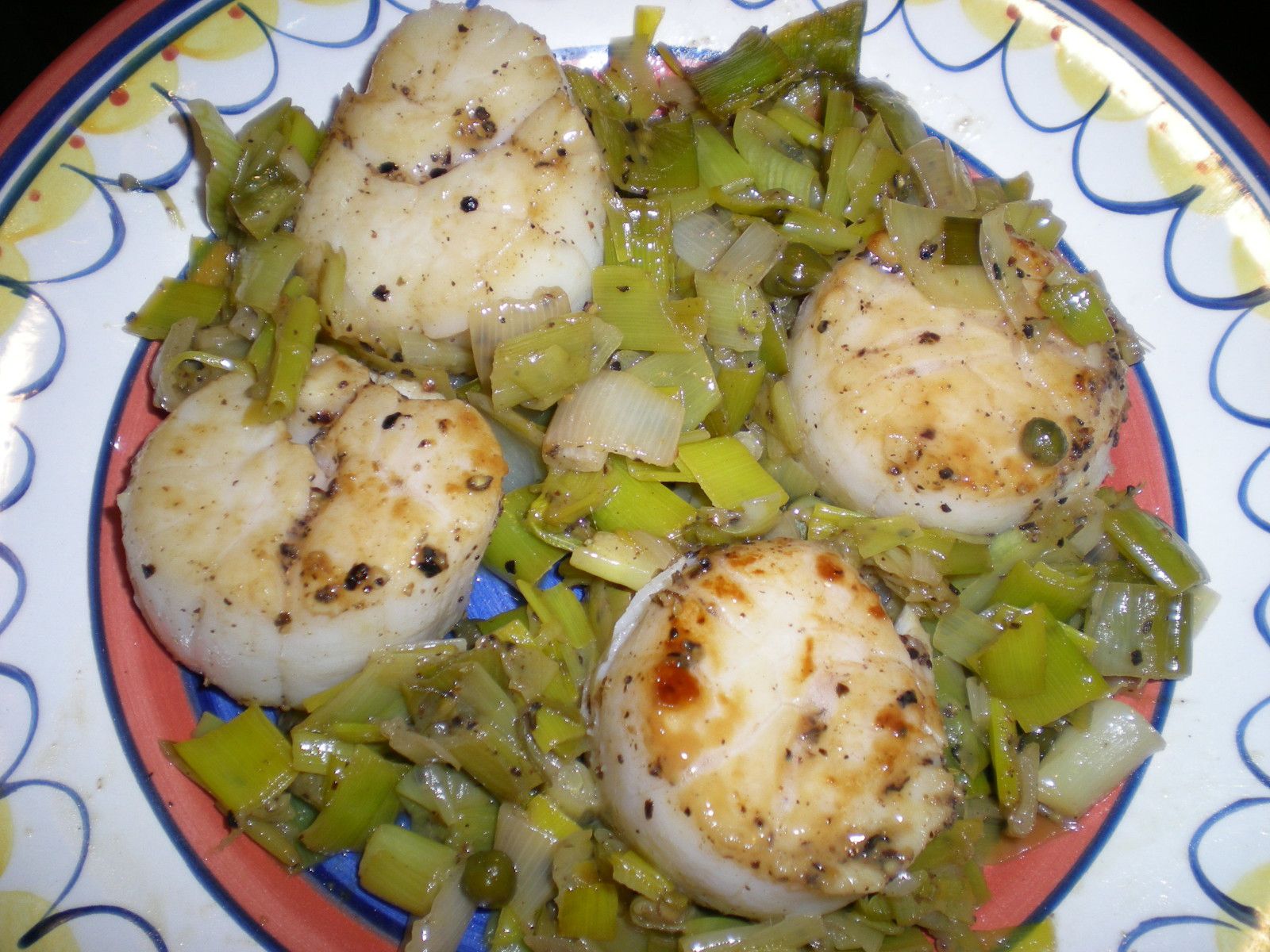 16 sea scallops
4 leeks white and light green parts only chopped finely
1 tbsp butter
1 scallion chopped
1/2 cup champagne
cooking spray
1 or 2 tbsp of capers
salt and pepper


Sauté the scallion and leeks with the butter untill tender. Add the champagne and let simmer for 10 to 15 minutes
untill the leeks are tender. Add the capers,
Wash the sea scallops and wipe them with a paper towel.
Spray a cooking spray over a non stick grill pan. Cook the sea scallops 2 minutes on each side. Do not over cook
them.
Serve the scallops with the leeks.