French green beans with anchovies
This a great side disf for fish or seafood. For 4 people you will need: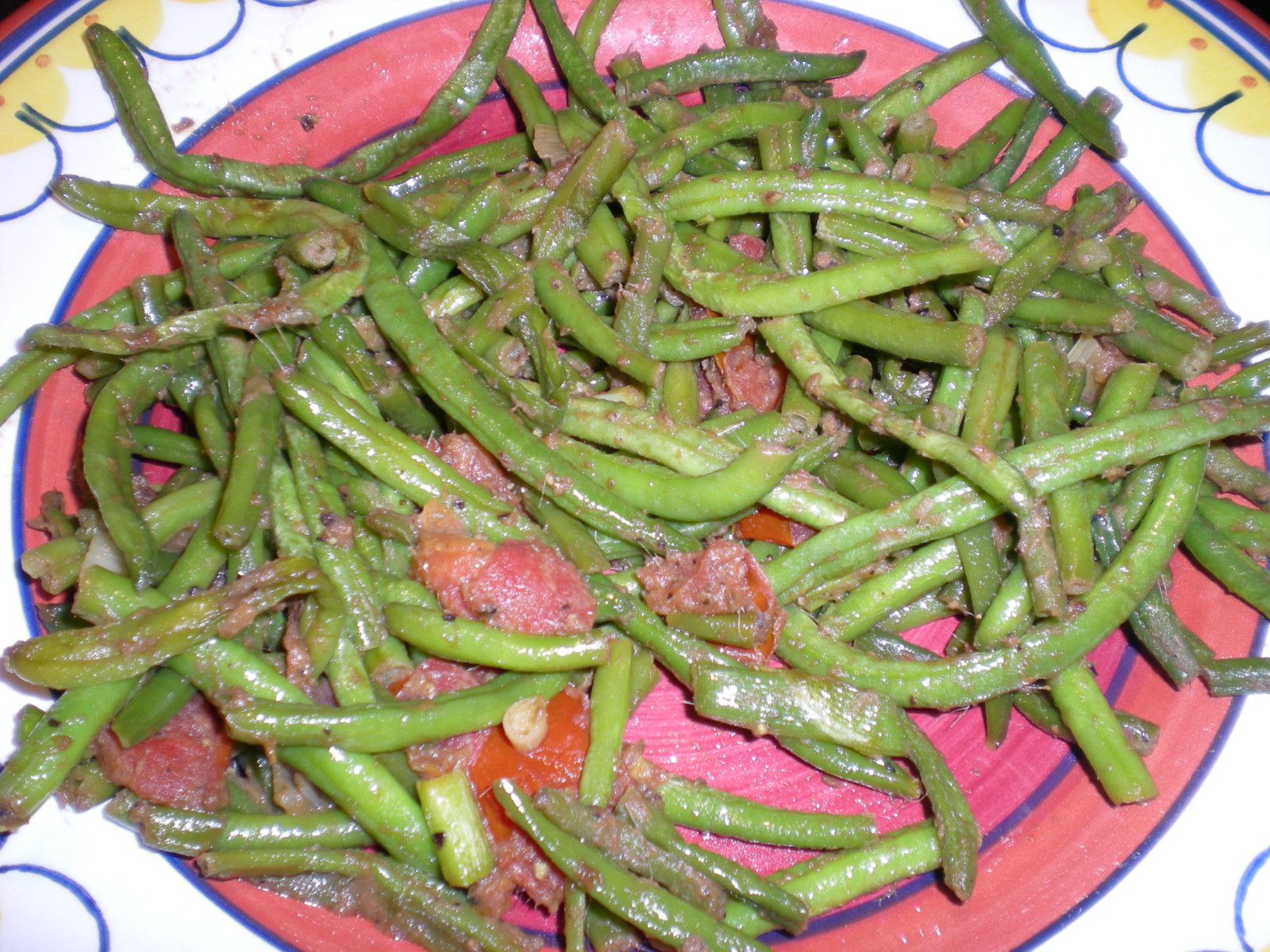 1 lb french green onions
1 can anchovies
2 tomatoes diced
2 scallions diced
2 tbsp olive oil
salt and pepper

Microwave the green beans for 4 or 5 minutes. Suate the tomatoes and the scallions with the olive oil. Add the
anchovies. Cook untill the anchovies are melted. Add the green onions and toss everything.