This is one of my signature recipes. It is simply delicous. It is spicy and full of flavor.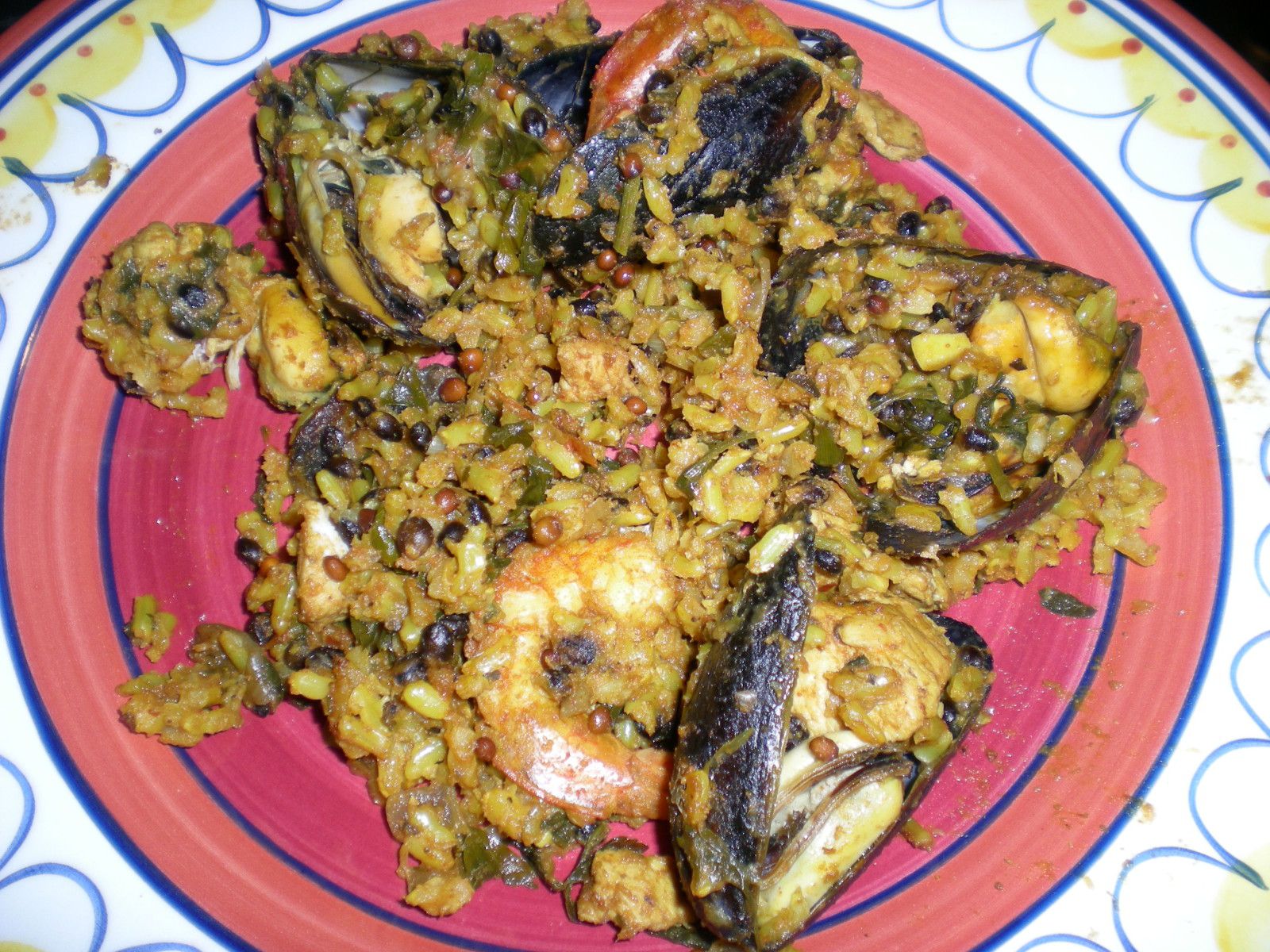 For 6 persons you will need`:
1 lb wild rice
2 small chicken breasts cut in cubes
2 lb mussels
1 lb chicken
1 onion diced
3 garlic cloves diced
3 tbsp olive oil
1 tbsp tomato paste
4 tomatoes diced
1 tbsp of ground red pepper ( if you don't have you can use paprika and 1/2 tsp of red pepper flakes)
1 tsp of turmeric
1 tbsp of cumin
1 bay leaf
2 cups chopped parsley
1 package mushrooms diced
Salt and pepper


In a saucepan, sauté the onion, chicken, garlic in the oil. Add the diced tomatoes. Cook until the tomatoes are tender. Add the spices: turmeric, ground red pepper, cumin and bay leaf. Add the tomatoes paste and mushrooms. Add the rice and sauté it a few minutes. Season to taste. Then add 1 cup of water. Cover and cook for 30 minutes. Add water if needed. Add parsley and shrimps and cook for 15 minutes. Cook the mussles à la marimiere like shown in this link. Add the mussels to the paella.Enjoy!!!