Parfait glacé au mascarpone et au citron vert
J'ai gouté cette recette chez Audrey lors d'un superbe diner. C'était vraiment délicieux. Cette recette est adaptée de la recette de parfait glacé au miel de marmiton. Cette version est 100 fois plus délicieuse.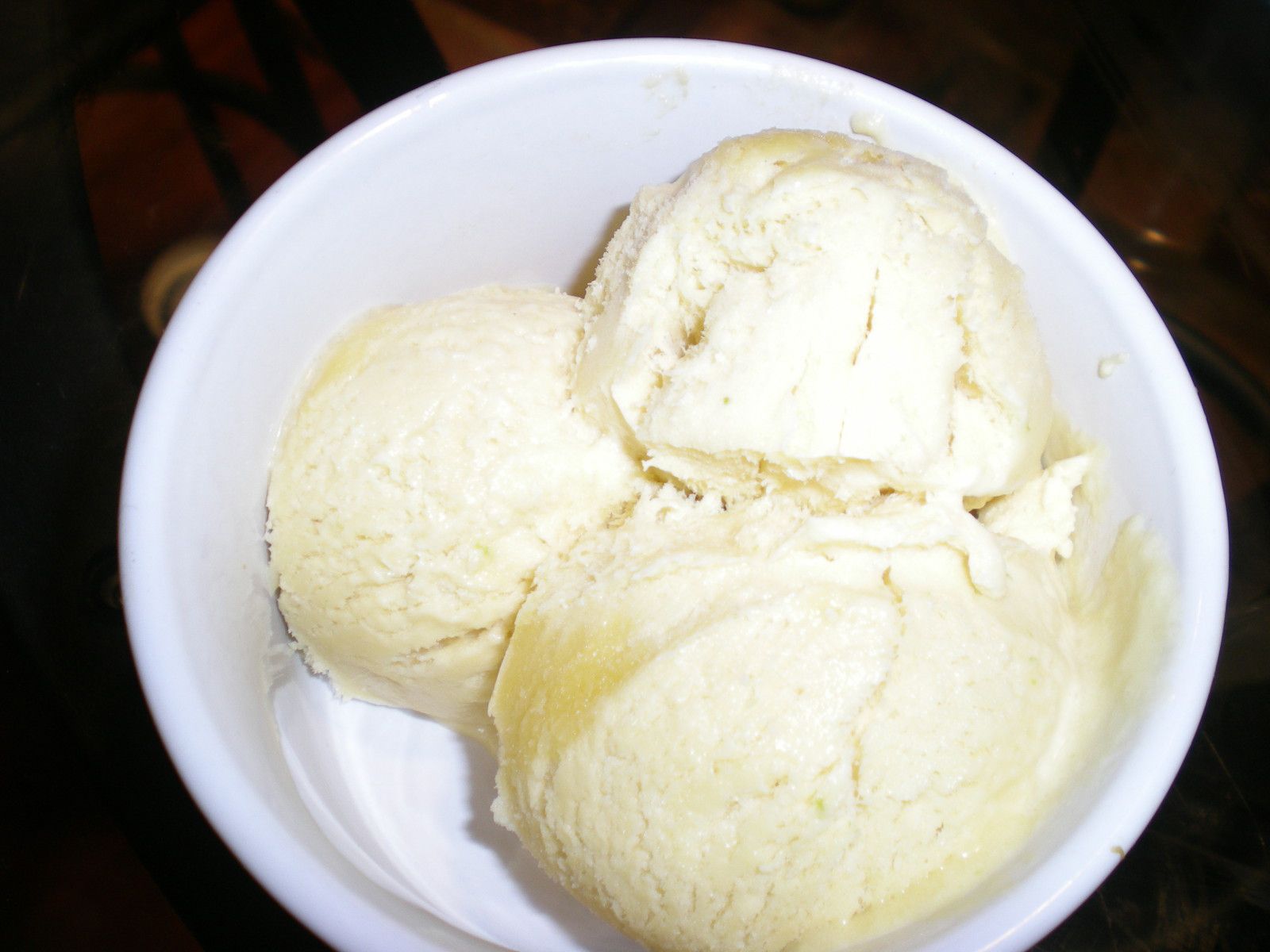 Préparation : 5 min
Cuisson : 2h au congélateur

Ingrédients (4 personnes) :

- 4 œufs entiers
- 100 g de sucre
- 100 g de mascarpone
- Jus de 2 citrons vert
- zeste d'un citron vert

Préparation :

Battre les jaunes d'œufs avec le sucre, au batteur électrique, jusqu'à que le mélange blanchisse.
Ajouter jus de citron, le zest et le mascarpone. Incorporer les blancs battus en neige.
Transvaser un contenant en pyrex. Entreposer au moins 3h au congélateur.


Mascapone ice cream with lime
For 4 people you will need:
- 4 eggs
- 1/2 cup sugar
- 4 oz mascarpone cheese
- juce of 2 limes
- zest of 1 lime

Beat well the egg yolks and the sugar with a mixer . Add the mascarpone, the lime juce and the zest
and beat again. In another bowl beat the egg whites with a mixer untill picks forms. Combine the egg
whites with the mascarpone mixture. Freeze for at least 3 hours. Enjoy!!