This is a very easy dish. It is perfect for a week night dinner. Personally, I enjoy it with fresh French baguette. An order to have always fresh baguette in hand, I slice them and freeze them. When you need them, you just need to heat them in the oven at 300 F. The result, is baguette just bought from the bakery.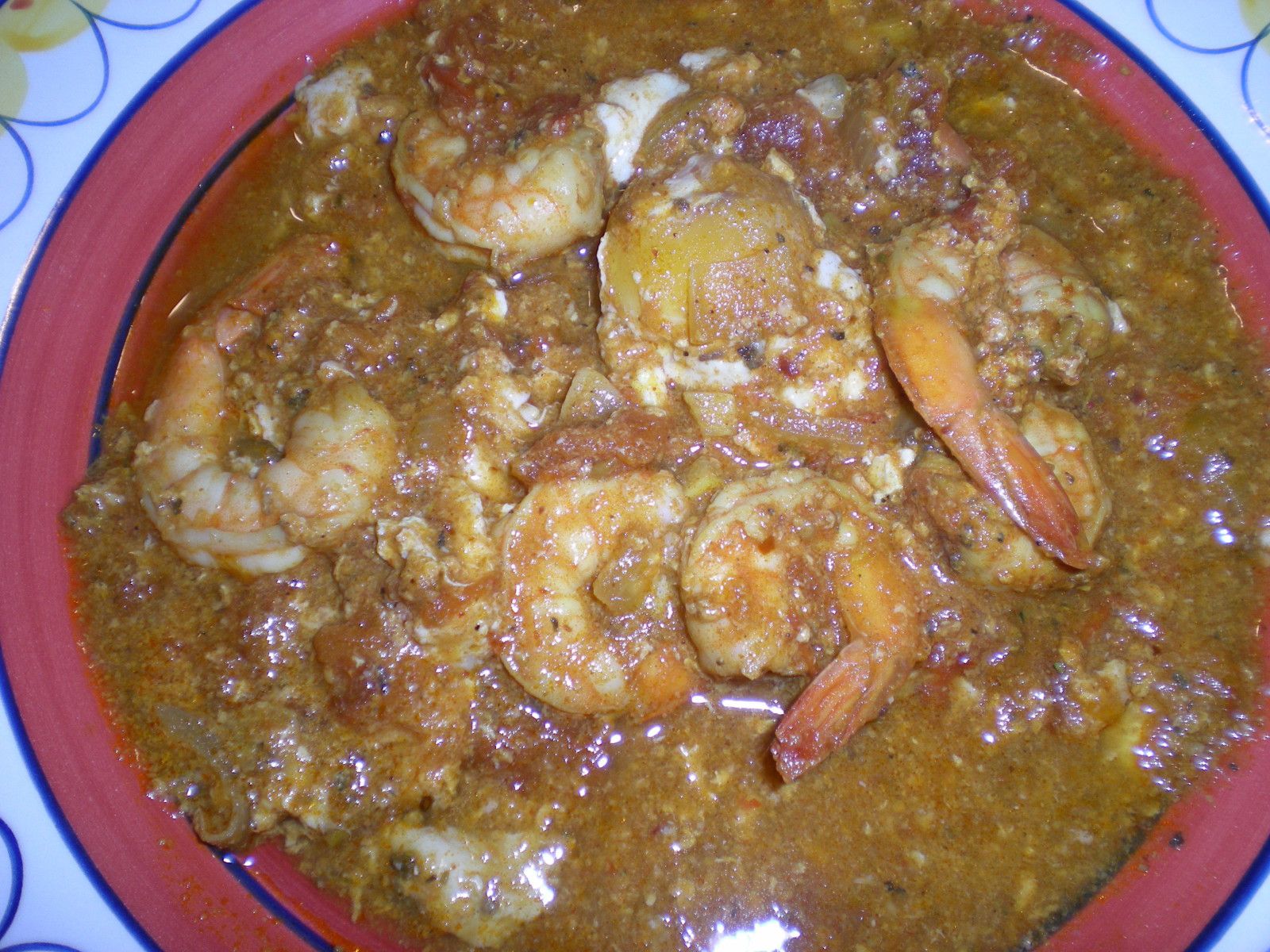 To realize this easy dish you'll need: (4 portions)
1 lb shrimps
2 tbsp olive oil
1 onion diced
2 garlic cloves diced
4 eggs
4 tomatoes diced
1 tbsp tomato paste
½ tsp turmeric
1 tsp of herb de province or Italian seasoning
2 tsp ground red pepper (you can substitute with paprika and ½ tsp red pepper flakes)
1 bay leaf
In a medium saucepan, sauté the onion with the olive oil. Add the garlic and the diced tomatoes and sauté until tomatoes are cooked. Add the tomatoes paste, bay leaf, turmeric, red pepper powder, herd de province and 1 cup of water. Cook uncovered for 10 min. Add the shrimps and cook for 10 min. Add water if needed. Add the eggs, lower the heat, cover and cook for 5 minutes. Enjoy!!!