This is a very famous Tunisian salad. It is healthy, delicious and very flavorful.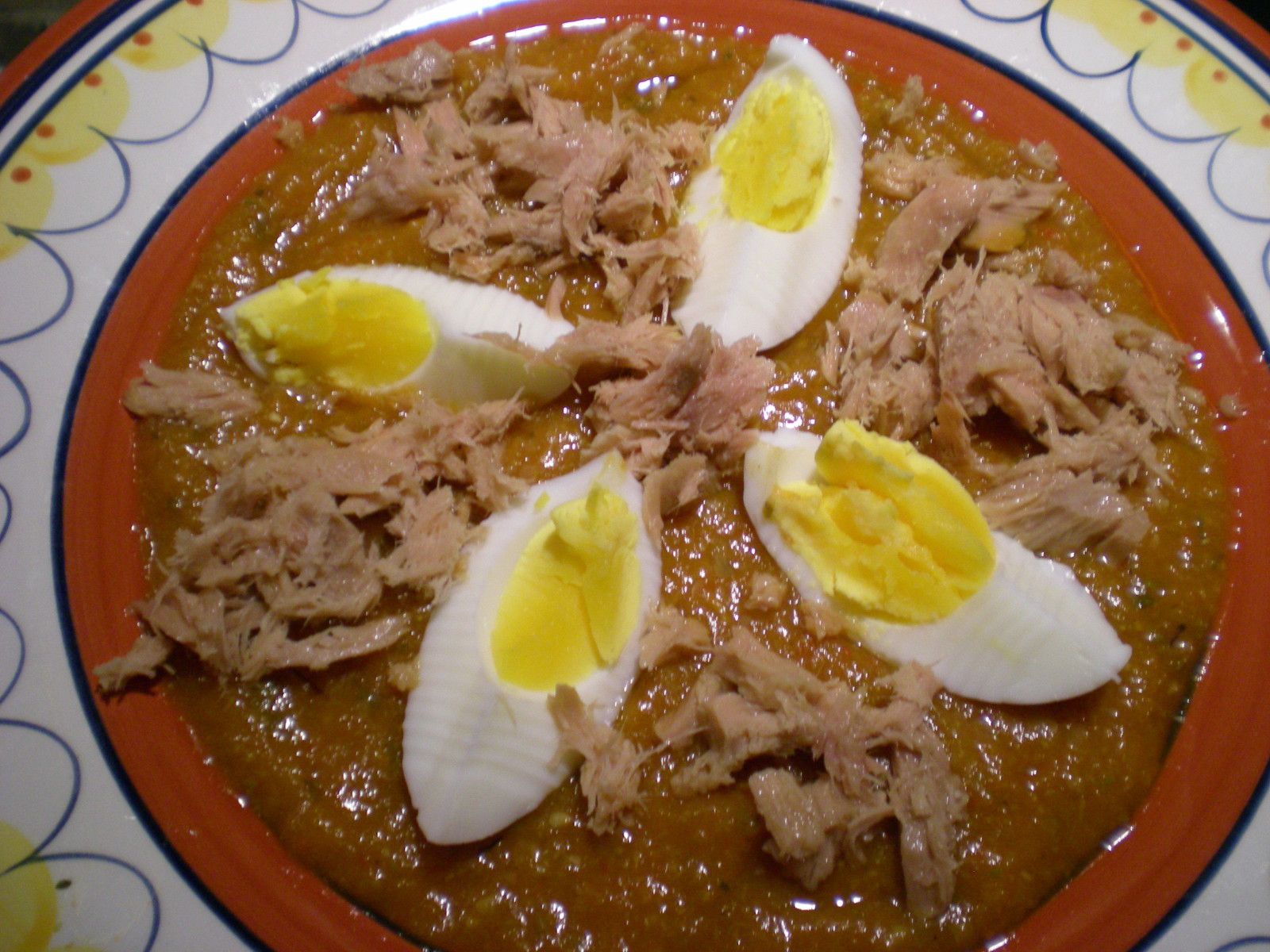 You will need:
4 tomatoes
2 onions
5 peppers (mix colors: green, yellow, red)
2 heads of garlic
2 or 3 tbsp of capers.
2 tbsp olive oil
1 tbsp ground caraway
Preheat the oven to 400 F. Spray the baking pan with cooking spray to prevent sticking.
Put the vegetables and roast for 30 minutes. Put the pepper in a plastic bag, so it's easy to peel. Let the vegetables cool and them peel them. Transfer them to a blender and add the capers. Blend them. Transfer to a bowl. Add 2 tbsp of olive oil and the caraway. Toss everything together!! You can serve it with yellowfin canned tuna and hard boiled egg like in the picture.
Enjoy!!