I got this recipe from Yves. He made this recipe during one party with French club of the standard. It is delicious. It disappeared in five minutes. Everybody agreed that it was the best dish during the party. This is not a light recipe but it is definitely worth indulging in it from time to time.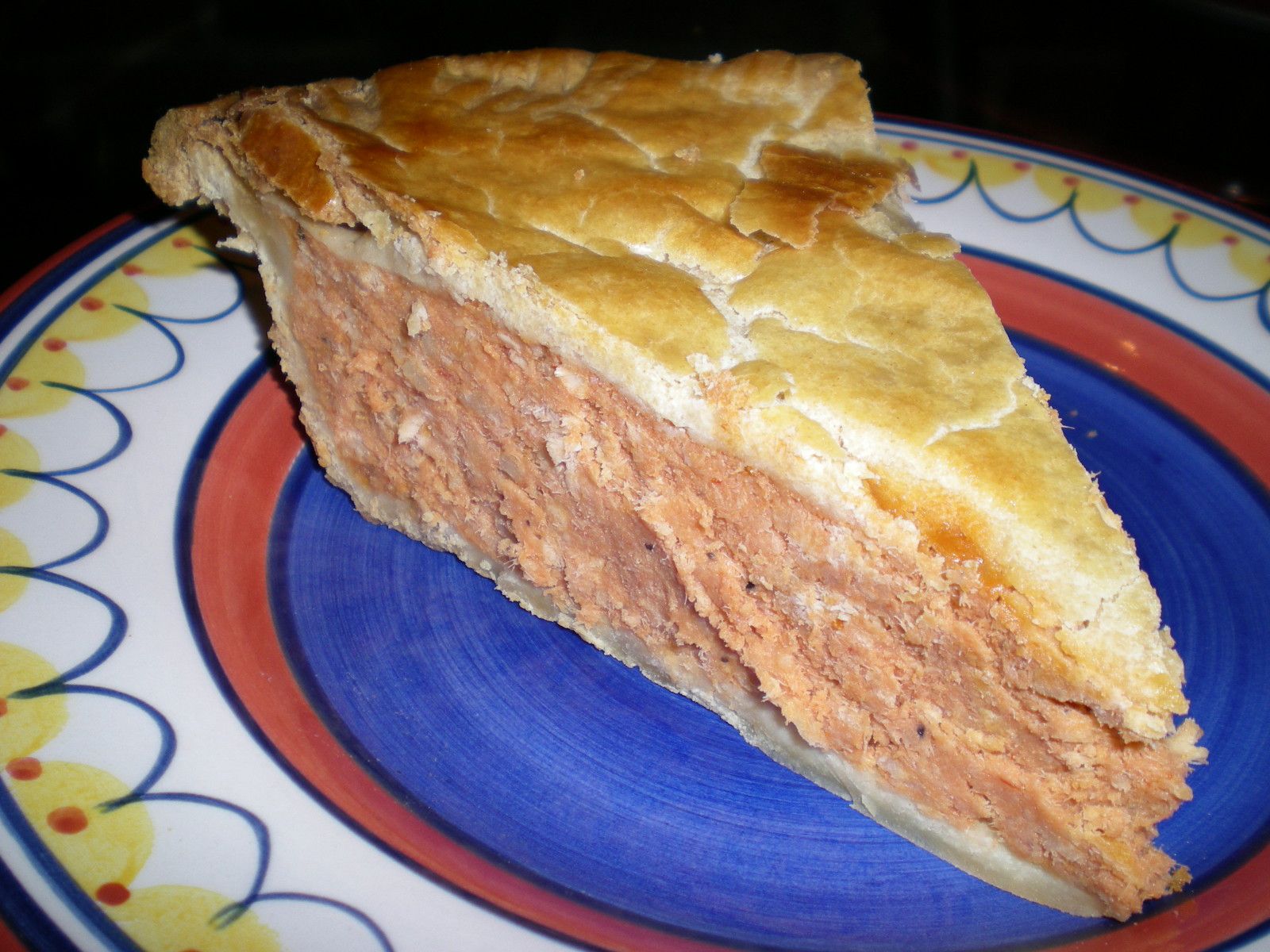 Ingredients:
2 can salmon (without skin and bones)
1 small can tomato paste
3 eggs + 1 egg yolk
300 g Gruyere shredded
8 oz crème fraiche (you can find at whole food)
Salt, pepper
Preparation:
Preheat the oven to 375 F. In a bowl, mix the salmon, tomato paste, eggs, cheese, and crème fraiche. Season to taste.
In a pie plate, fit the first pie dough. Pick the bottom with a fork. Pour the salmon mixture over the dough. Cover with the second dough. Seal the edges together. Pick the bottom with a knife so the dough can breathe and not explode in the oven like in the picture below. Give an egg wash to the top dough so it can have a nice gold color when baked. Cook for 35 min. Enjoy!!!

Ingrédients :

2 pâtes feuilletées ou brisees au fromage
2 boites de saumon
1 boite de concentré de tomates
3 oeufs entiers + 1 jaune
300g de gruyère râpé
un grand pot de crème fraîche
sel, poivre

Préparation :

Dans un saladier, mélanger saumon émietté (sans peau, sans arêtes), concentré de tomates, les 3 oeufs entiers, le gruyère, la crème fraîche, sel, poivre.
Sur un moule à tarte, étaler la première pâte feuilletée. Piquer la surface avec une fourchette.
Disposer le mélange dessus. Recouvrir de la deuxième pâte feuilletée. Sceller les bord de la tourte avec du jaune d'oeuf. Piquer le dessus du feuilleté avec une fourchette.
Quadriller au pinceau le dessus avec du jaune d'oeuf.
Cuire 35 mn à 180°C.