Gouda quiche with mushrooms
This is my version of the famous French quiche Lorraine that normally comes only with bacon and cream. I added some mushrooms to give more taste and choose to use Gouda cheese instead of Gruyere cheese. The result is outstanding.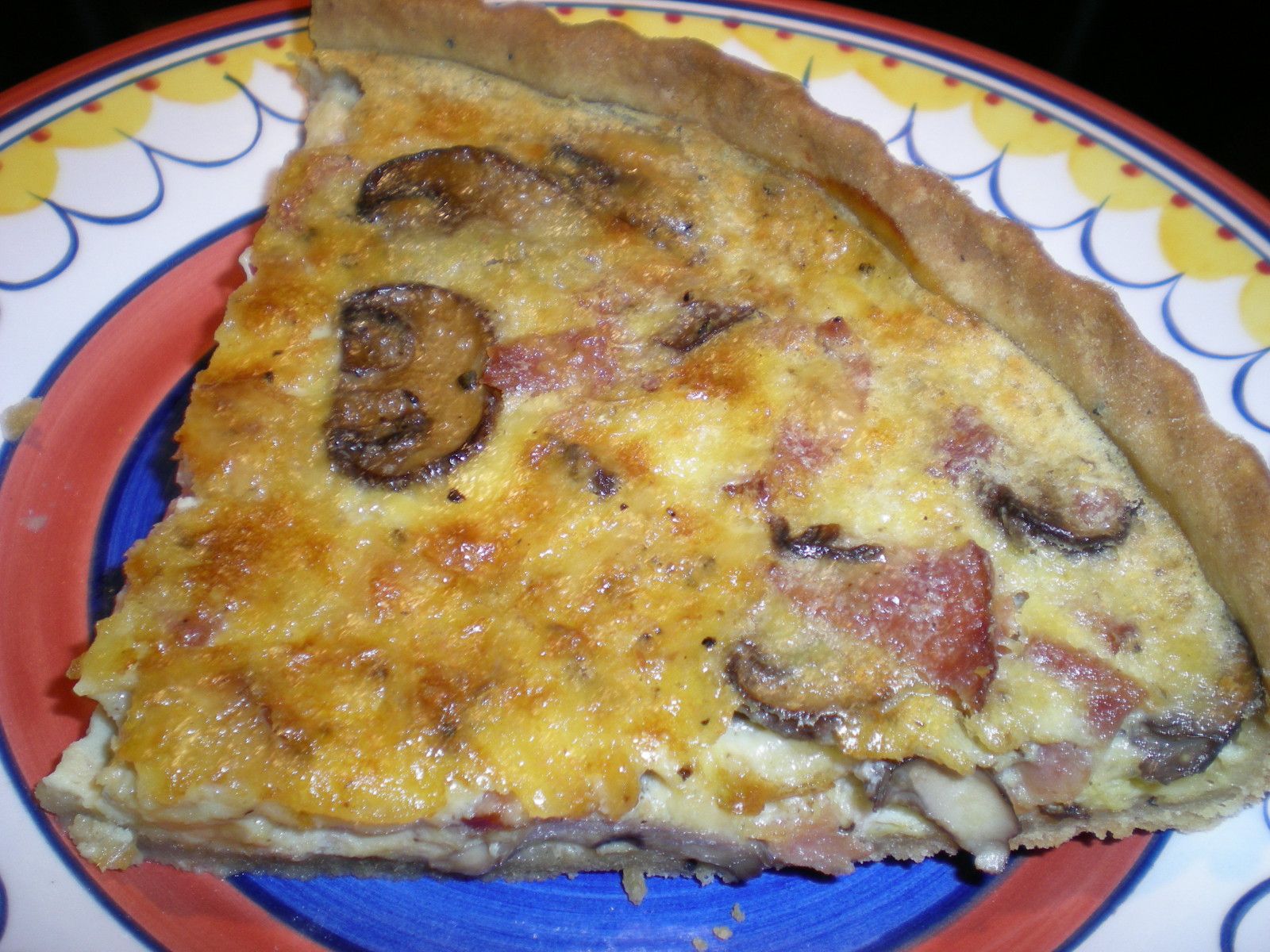 1 basic tart crust
1 package of mushrooms diced
4 garlic cloves diced
1 ½ tbsp olive oil
4 oz turkey bacon diced (this is lower in fat and has a nice smoky flavor)
4 oz gouda cheese shredded
100 ml crème fraiche
100 ml milk
3 eggs
Salt, pepper
Preheat the oven to 175 F
Sauté the mushrooms in the oil with garlic until cooked.
In a bowl mix the turkey bacon, cheese, eggs, milk, crème fraiche, and mushrooms. Season to taste.
Fit the crsut into pie plate or tart pan. Pour the batter over the crust.
Bake for 35 minutes. Enjoy this light and savory quiche.