Shrimp salad with Tofu mayonnaise
When you have no time to prepare dinner and wants something fast, healthy and light. This is the perfect recipe for you. This recipe is from my French magazine coup de pouce. I love their recipes.
For 4 persons you will need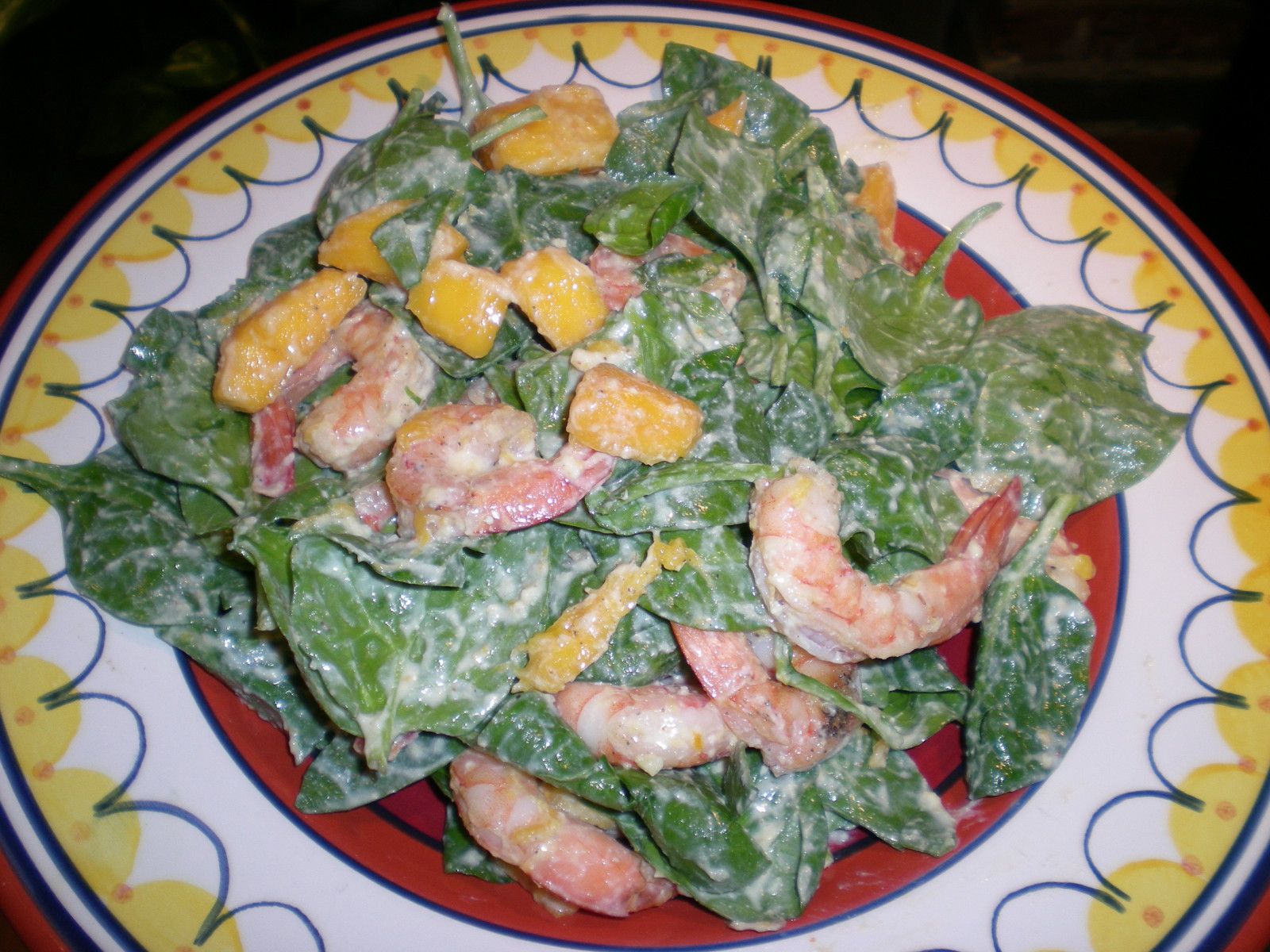 Tofu mayonnaise
(3.5 oz) soft tofu
2 tsp olive oil
2 tsp lemon juice
¼ tsp honey
1/8 tsp salt
2 tsp fresh grated ginger
1 tsp white wine vinegar
½ tsp orange zest
1 tsp orange juice
pinch cayenne pepper
Shrimp salad
1 lb cooked shrimps
6 cups fresh spinach
3 mangos diced
2 tbsp of cashew nuts (optional)
In the food processor or blender mix together the ingredients of the tofu mayonnaise. Set aside.
In a big bowl, mix the shrimps, spinach, mangos and nuts. Pour over the tofu mayonnaise and toss everything together. Enjoy!!!!