Gratinee Lyonnaise
Fabrice and his wife made for us this delicious soup. It looks complicated but it is very easy to make. When you have a bite of the onion, the croutons and the melted cheese, it is heaven.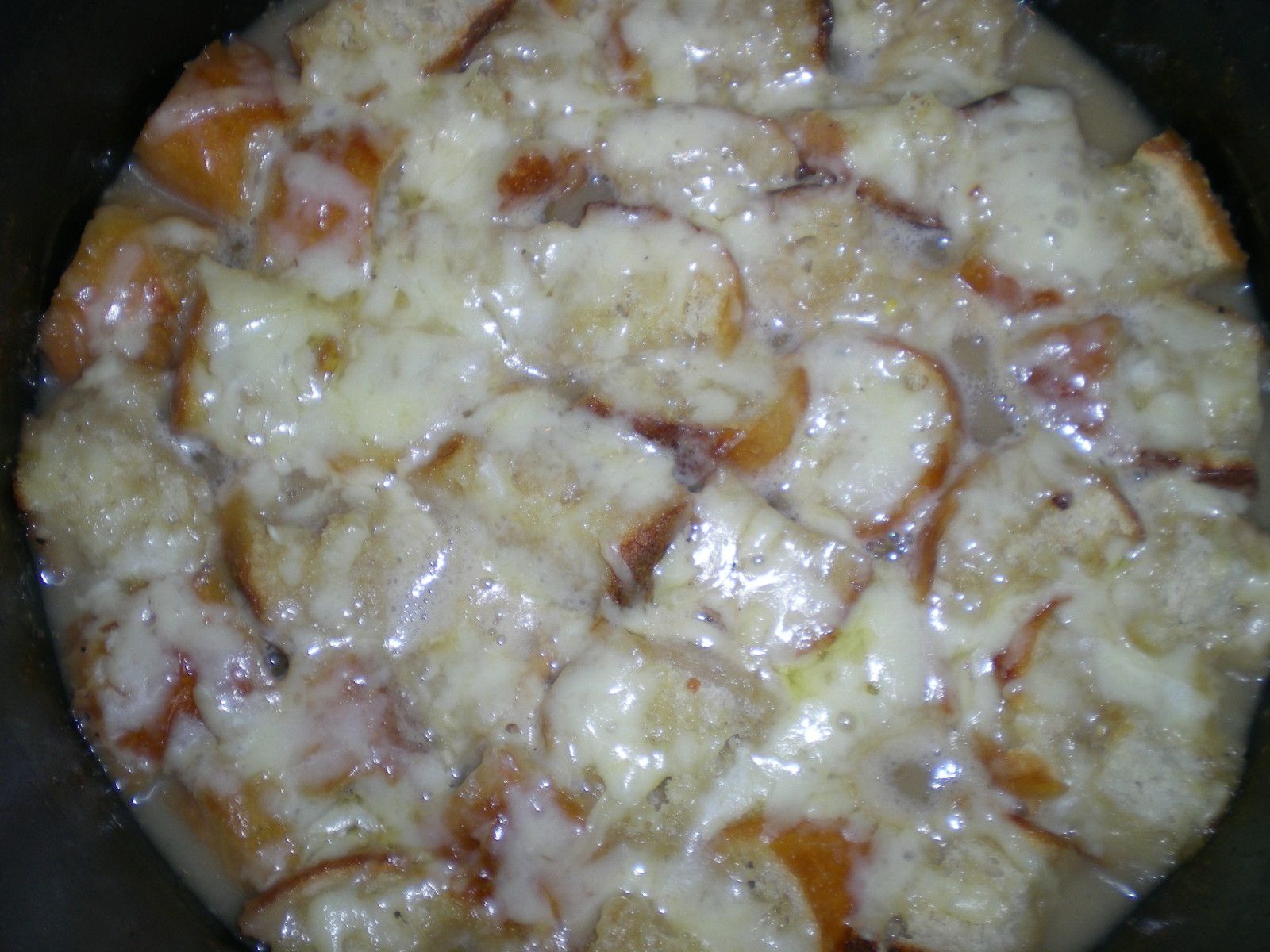 You will need:
1 ½ tbsp butter
1 ½ tbsp oil
1 lb white onion diced
3 tbsp all purpose flour
6 cups chicken broth preferably homemade
10 ounces grated gruyere cheese
½ cup cognac
¼ cup port wine (optional)
1 egg yolk (optional)
In a Dutch oven or other large, heavy pot, melt the butter and oil over medium-high heat. Add the onions, salt and pepper, and cook, stirring, until translucent, 10 minutes. Add the flour and saue for 1 minute. Remove the pan from the heat and carefully add the cognac. Return the pan to the heat and cook until the alcohol has evaporated. Be careful as the cognac may ignite.
Add the chicken stock to a boil. Reduce the heat to a simmer and cook the soup for 35 minutes.
While the soup is simmering, toast the bread slices until light golden brown. Remove from the oven. In a small bowl mix the port and the yolk and pour them over the soup.
Preheat the broiler
.
Put the croutons over the soup and sprinkle evenly the Gruyere cheese. Put the pot in the oven for 5 minutes or until the cheese melts.