This is a delicious and fast dinner to make. If you like fish you will enjoy this delicate and flavorful recipe. It takes no time to make, it is super easy and it is diet friendly. Don't settle for fast food delivery and try this recipe.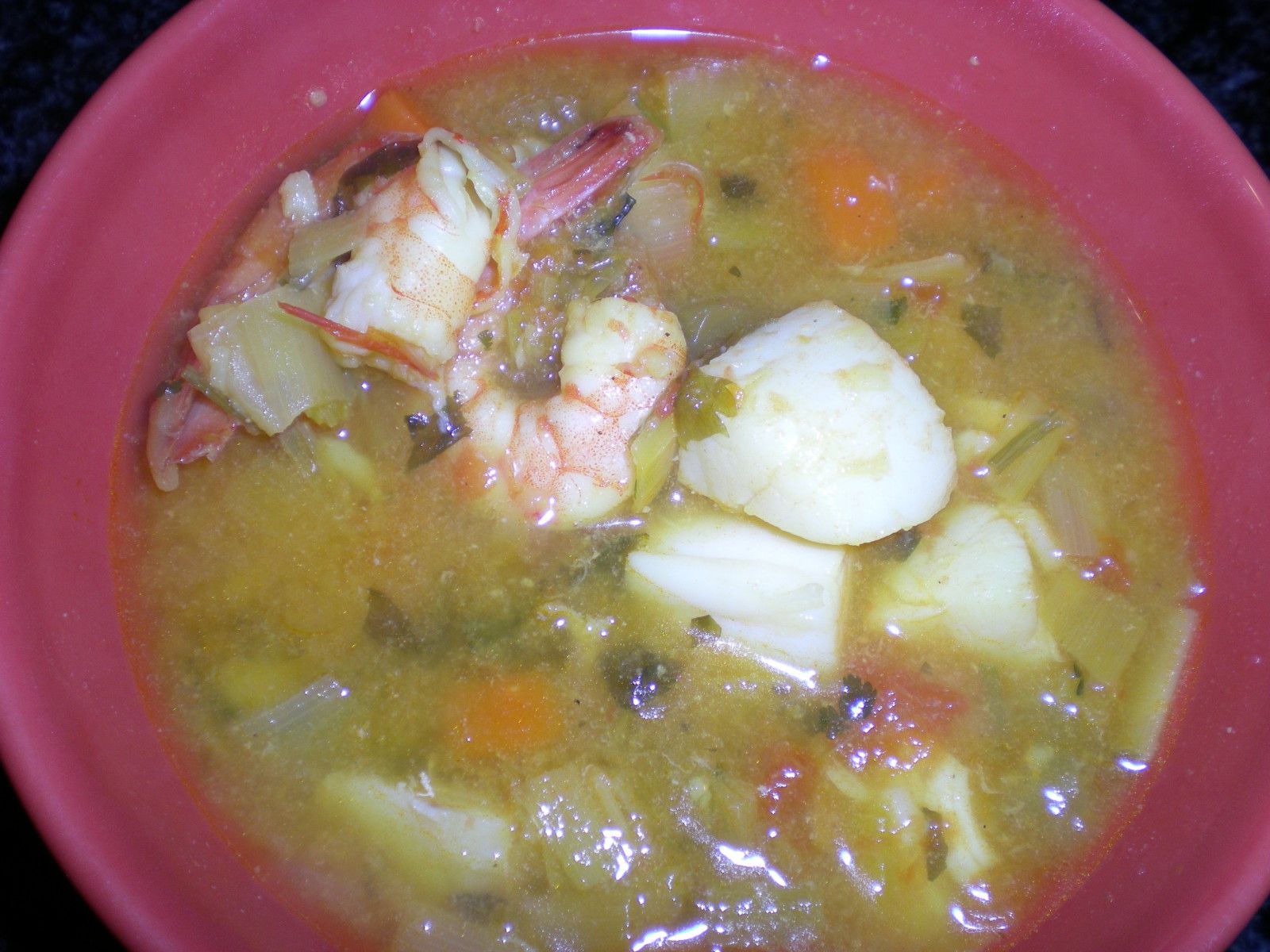 For 4 people, you will need:
2 tbsp olive oil
3 leeks diced (white and light green parts only)
4 garlic cloves diced
2 celery stalk diced
2 carrots diced
5 ripe tomatoes diced
1 cup dry white wine
4 cups of fish stock or water
½ lb shrimp (I used uncooked frozen shrimps)
1 lb fish filet cut into small pieces (use whatever fish you like)
8 sea scallops
½ bunch diced cilantro
1 bay leaf
¼ tsp saffron threads
Salt and pepper
In a big saucepan, sauté the leeks, garlic, carrots, and celery until they soften. Add the white wine and cook for 3 minutes. Then add the diced tomatoes, fish stock or water and the spices (saffron, bay leaf). Season to taste. Cook for 15 minutes. Add the fish and cook for 5 minutes. Finally add the cilantro and enjoy!!!!!