This is an excellent appetizer for a party, brunch, or dinner. It is delicious and easy to make.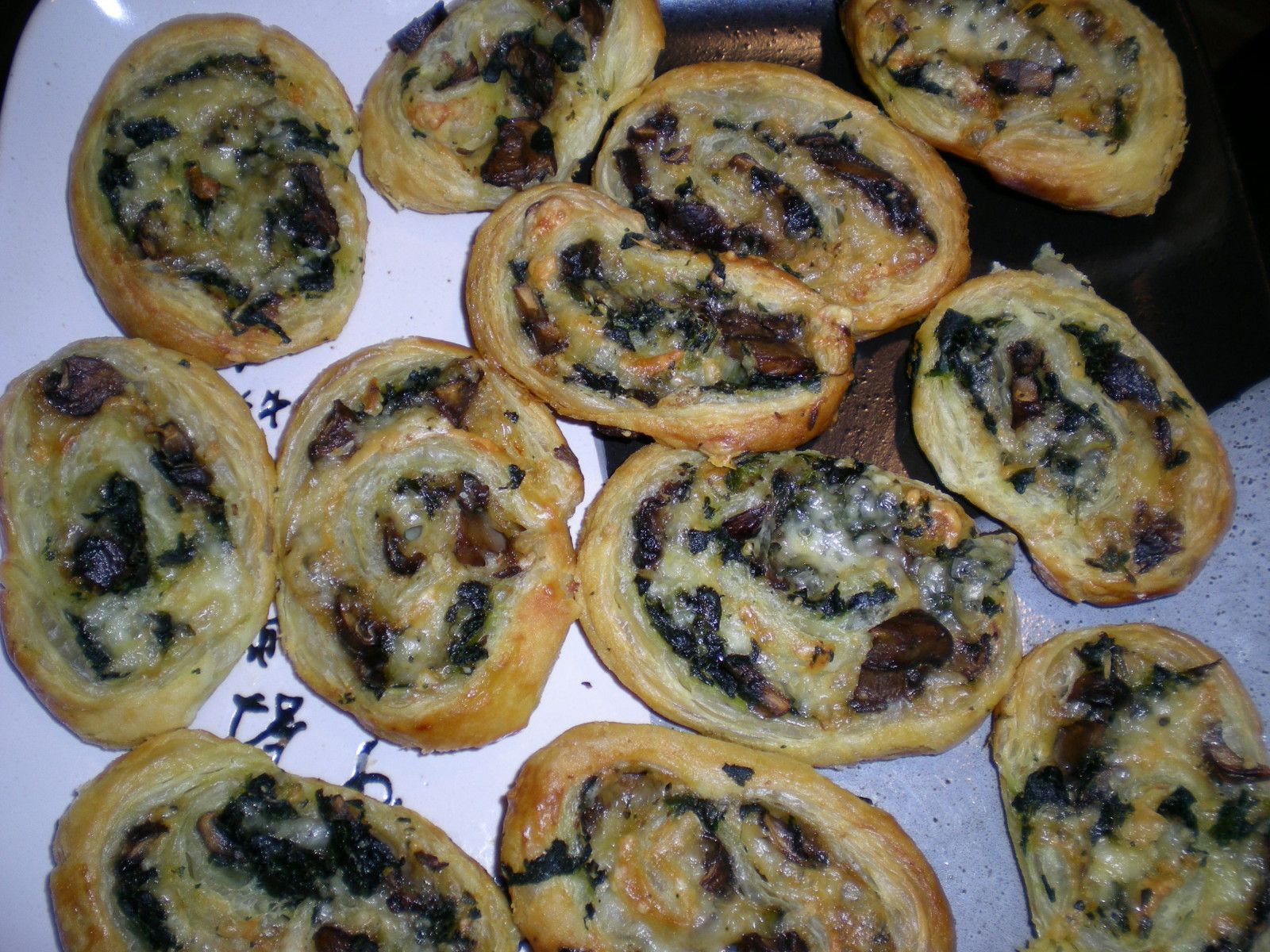 You will need:
1 puff pastry sheet
1 package of mushrooms
4 garlic cloves diced or crushed
1/ package (10 ounces) frozen spinach, thawed and well drained
1 cup of shredded Parmesan cheese
1 tbsp olive oil
1 egg
Salt pepper

Thaw pastry sheet at room temperature 40 min until easy to handle. Preheat oven to 400 F. in a small bowl mix egg and 1 tbsp of water.
Sauté the mushrooms with the garlic in the oil until they are cooked. Set aside.
Unfold pastry sheet. Spread the mushrooms, then the spinach, then and the cheese on the top. Roll up like a jellyroll. Brush with egg mixture. Cut into 0.5 inch slices. Bake 25 minutes or until golden.