My mother in law's stuffed cornish game hen
Achraf couldn't stop talking about his mother's stuffed chicken. So I decided to call her and take the recipe. I used Cornish game hen (baby chicken) instead of chicken. It is easy to make and the result is outstanding. The stuffing is made with chicken liver. You can substitute with minced meat if you prefer.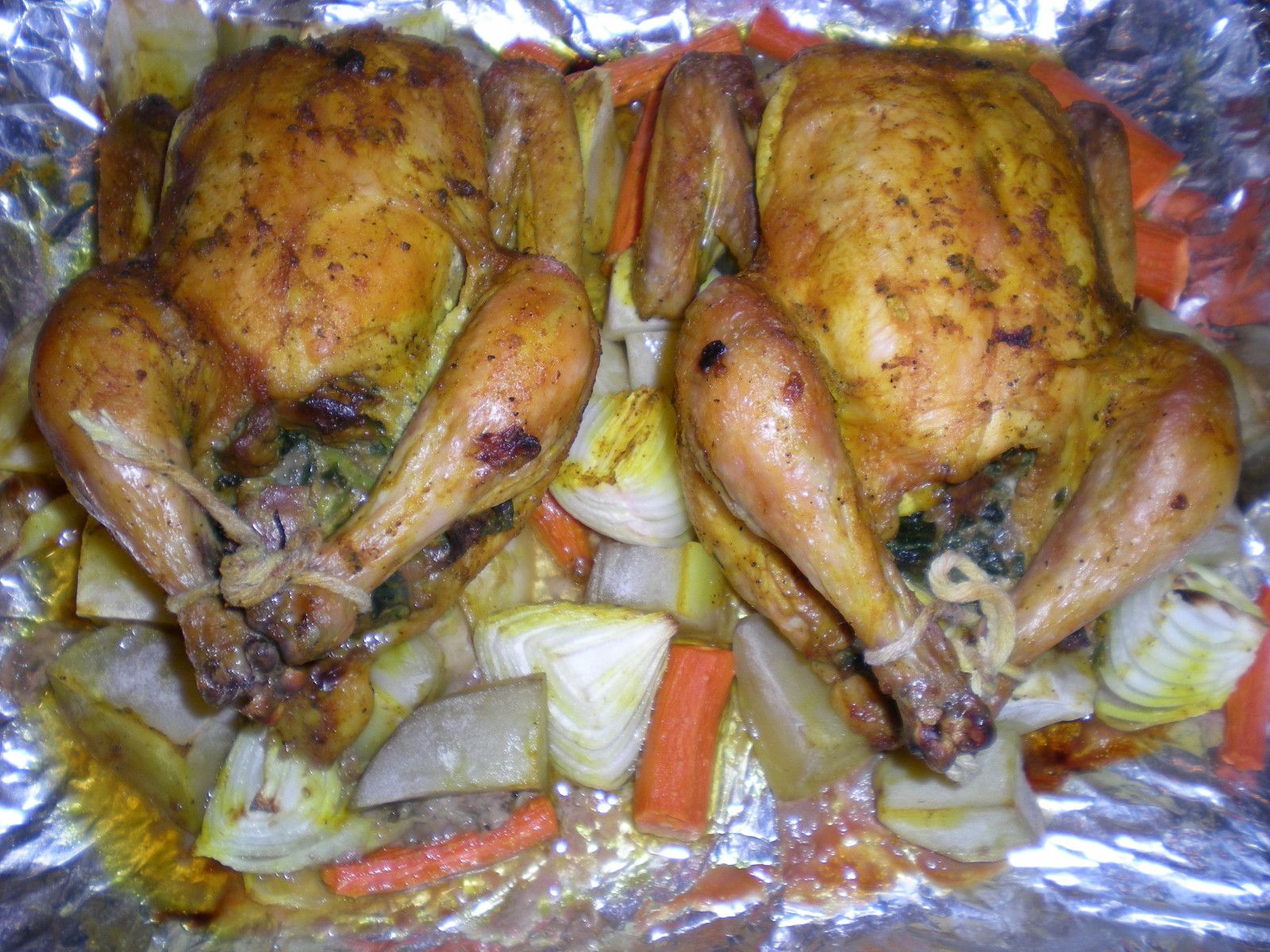 For 4 people, you will need:
2 cornish game hen
1 lb chicken liver
1 bunch parsley chopped
3 potatoes
2 carrots
3 onions
1 cup shredded cheese
2 hard-boiled eggs cut into small pieces
Turmeric
1 tbsp olive oil + more for the chicken

Cut the chicken liver into very small pieces. Sauté them with olive oil until cooked. Add the chopped parsly and sauté again. Remove from the heat. Add the diced hard-boiled eggs, cheese and non-cooked egg. Season to taste. Set aside.

Preheat the oven to 350 F. Rinse the small chickens and dry them with paper towels. Liberally salt and pepper the inside and the outside. Put 1 1/2 tbsp of turmeric on the side and brush the chicken inside and outside with turmeric like in the picture below. Staff them with the liver mixture. Tie the legs together with kitchen string and tuck the wing tips under the body of the chicken.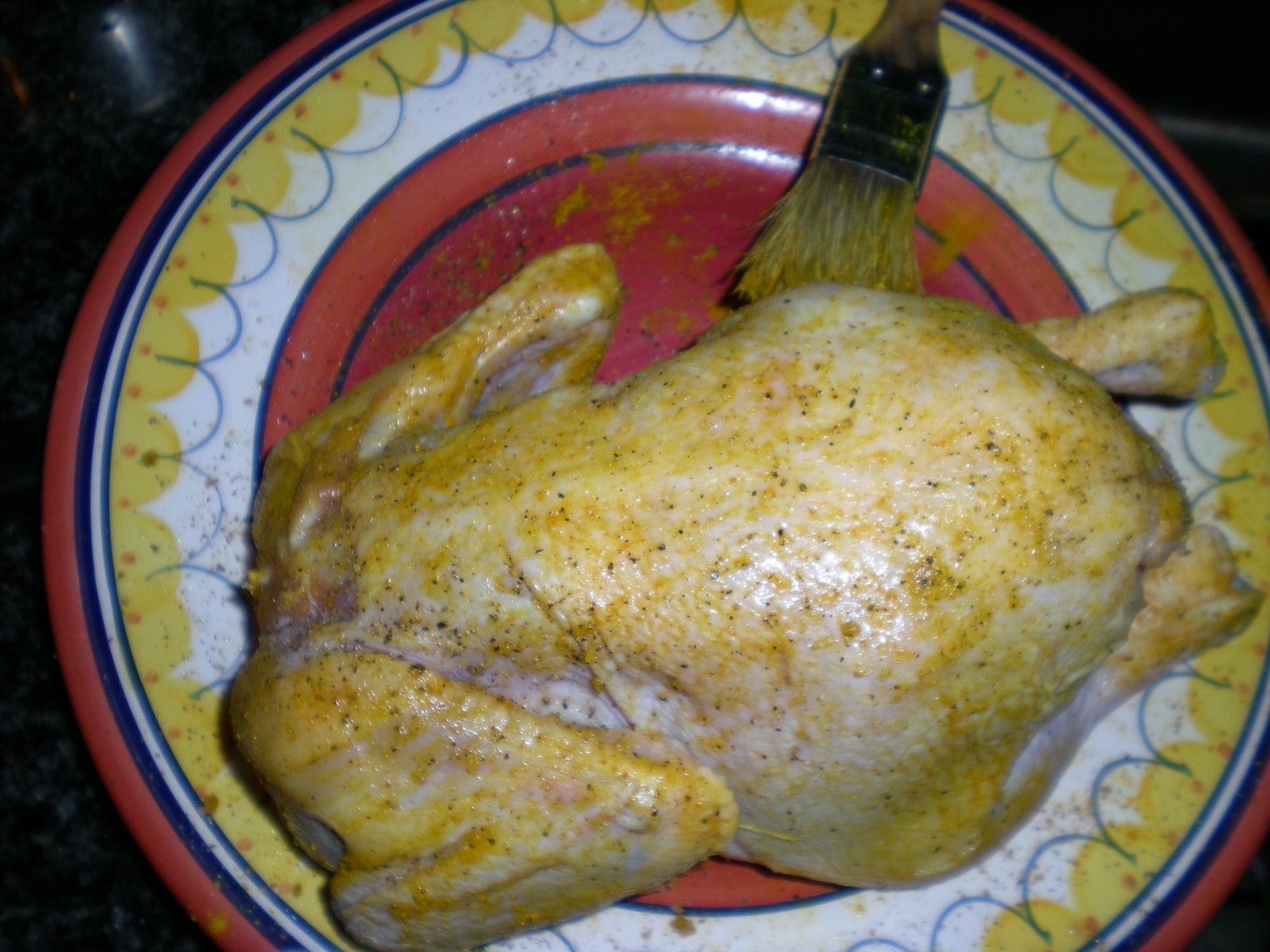 Spray you baking pan with cooking spray to prevent sticking. Peel the onions, carrots and onions and cut them into pieces. Put them in the baking sheets. Transfer the stuffed chicken over the vegetables. Drizzle some olive oil over the chickens so they can get a nice brown color after cooking. Roast for 1h 20 minutes. Remove the chicken to a platter and cover with aluminum foil. Enjoy!!!