Chickpea and Spinach Salad with Cumin Dressing
This is a delicious salad from

Ellie Krieger,

nutritionist having a show in food network. It is simple and delcious.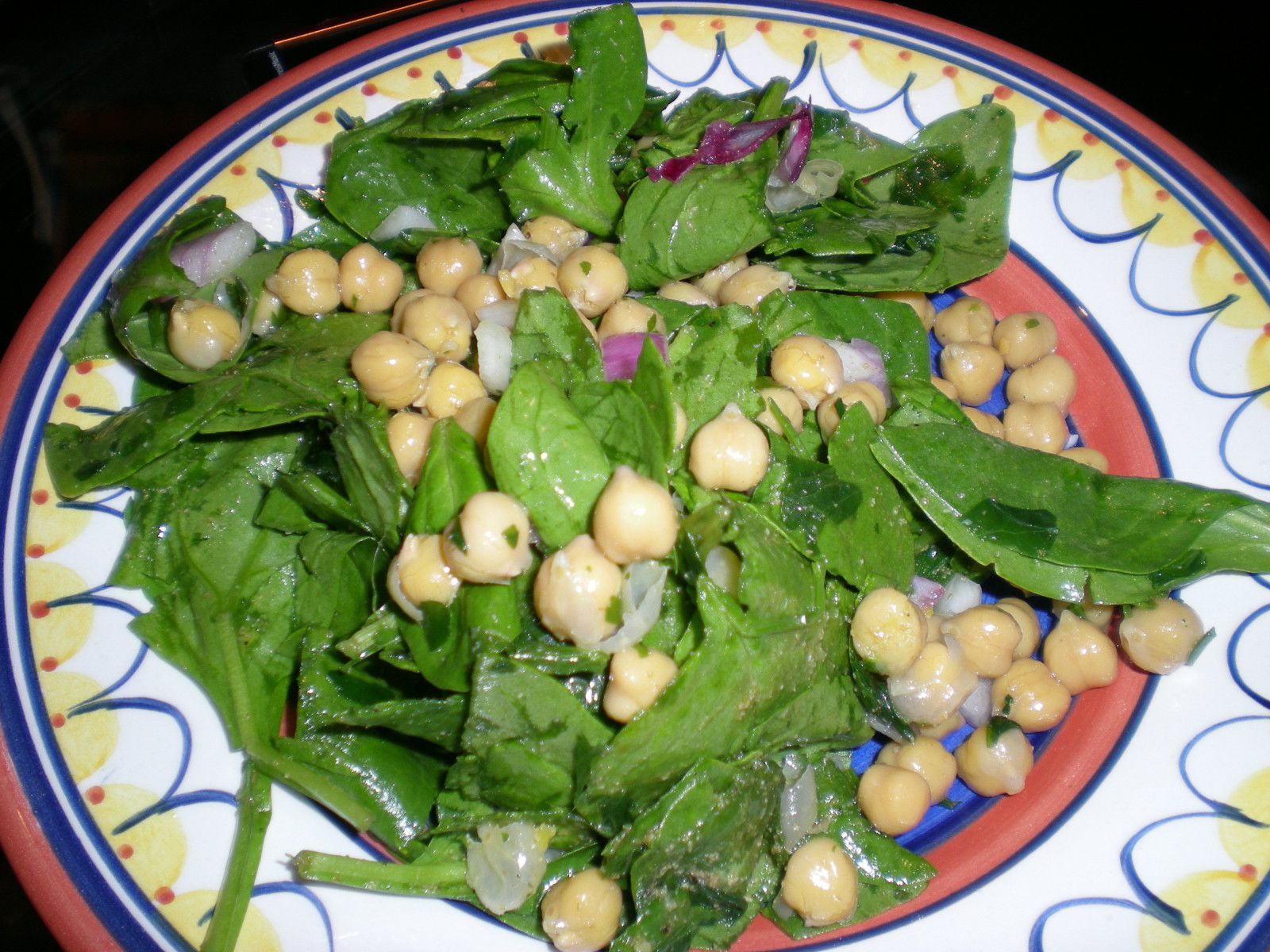 For 4 persons you will need:
2 (15-ounce) cans chickpeas, drained and rinsed 1/4 cup chopped flat-leaf parsley

1/2 cup chopped red onion

1/4 cup olive oil

3 tablespoons

lemon

1/2 teaspoon lemon zest

1 1/2 teaspoons

ground

cumin

Salt and pepper

4 cups baby spinach leaves

Yogurt

with Orange Essence, recipe below, optional

2 tablespoons coarsely chopped

fresh

parsely
Directions
In a medium bowl combine the chickpeas, parsley and onion. In a small bowl whisk together the olive oil, lemon juice, zest, cumin, cayenne pepper, salt and pepper. Pour the dressing over the chickpea mixture and toss to combine. Serve the chickpea salad over a bed of spinach leaves.