I had a big box of cherries from Costco, so I decided to make cherry clafoutis. After viewing multiple
recipes on the net,I decided to try the recipe of Sylvie Rocherfrom her book "Simple and simply delicious".
This recipe has no butter or cream in it. Pleasure without guilt. Serves 6 to 8 persons.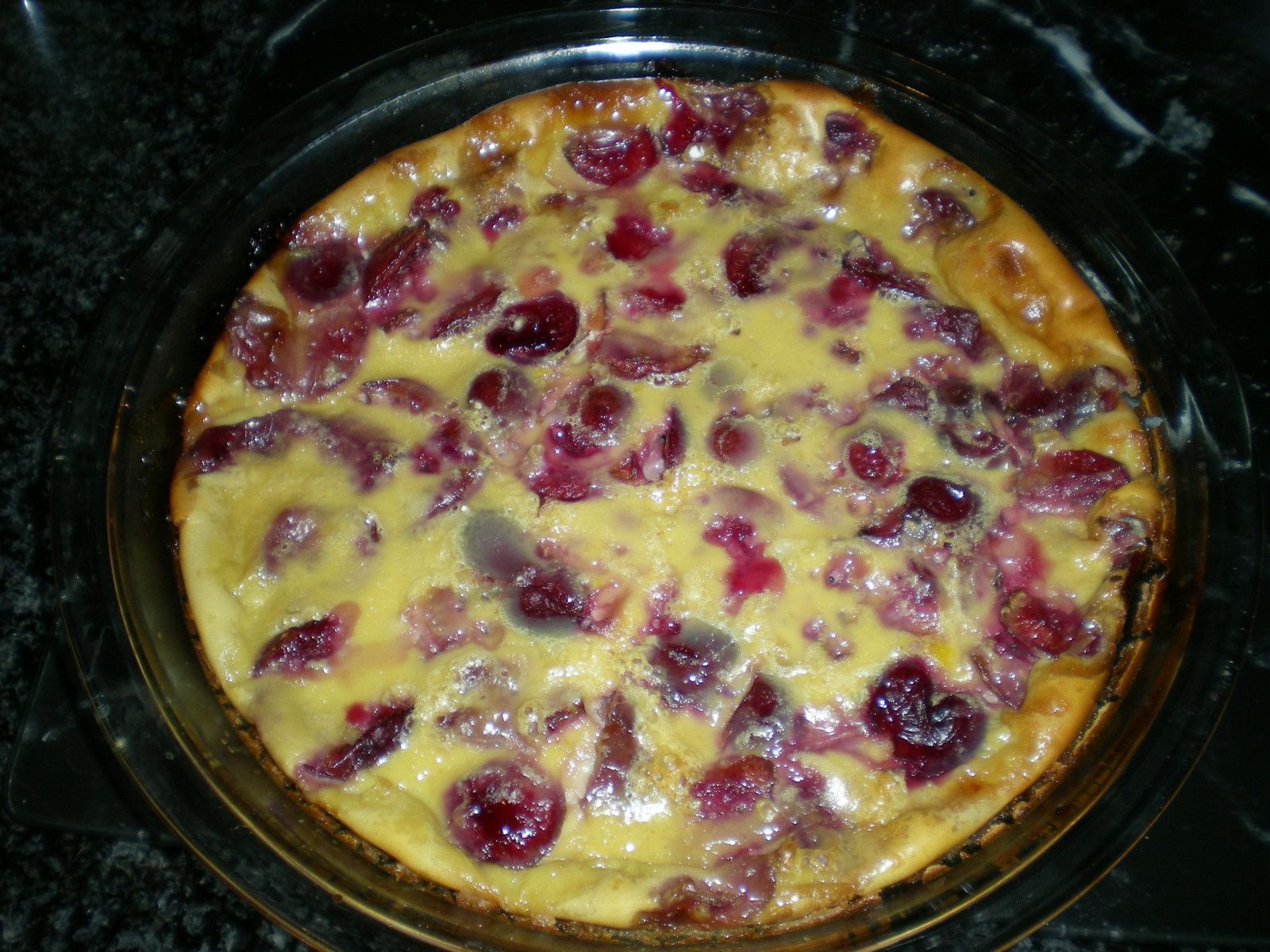 You will need:
1 pound cherries
4 eggs
1/2 cup sugar ( I used 1/4 cup maple syrup and 1/4 cup brown sugar)
2 cups milk
1 tbsp vanilla extract
Dash of salt

Preheat the oven to 375 °F.
Take the seeds from the cherries, remove the stalk, and clean the cherries.
In a medium bowl, beat the eggs and add sugar. Stir well. Add flour. Add the milk little by little without stopping to stir. Add vanilla and salt.
Grease a pie dish and place the cherries on it. Pour mixture over cherries. Bake for 45 minutes. Enjoy this healthy desert!!!