Raspberry and rhubarb tart
When Elodie invited us for dinner, she made a delicious rhubarb tart. I never ate rhubarb before and I absolutely enjoyed its tart flavor. She told me to try it with raspberry, which I did. The result is absolutely delicious.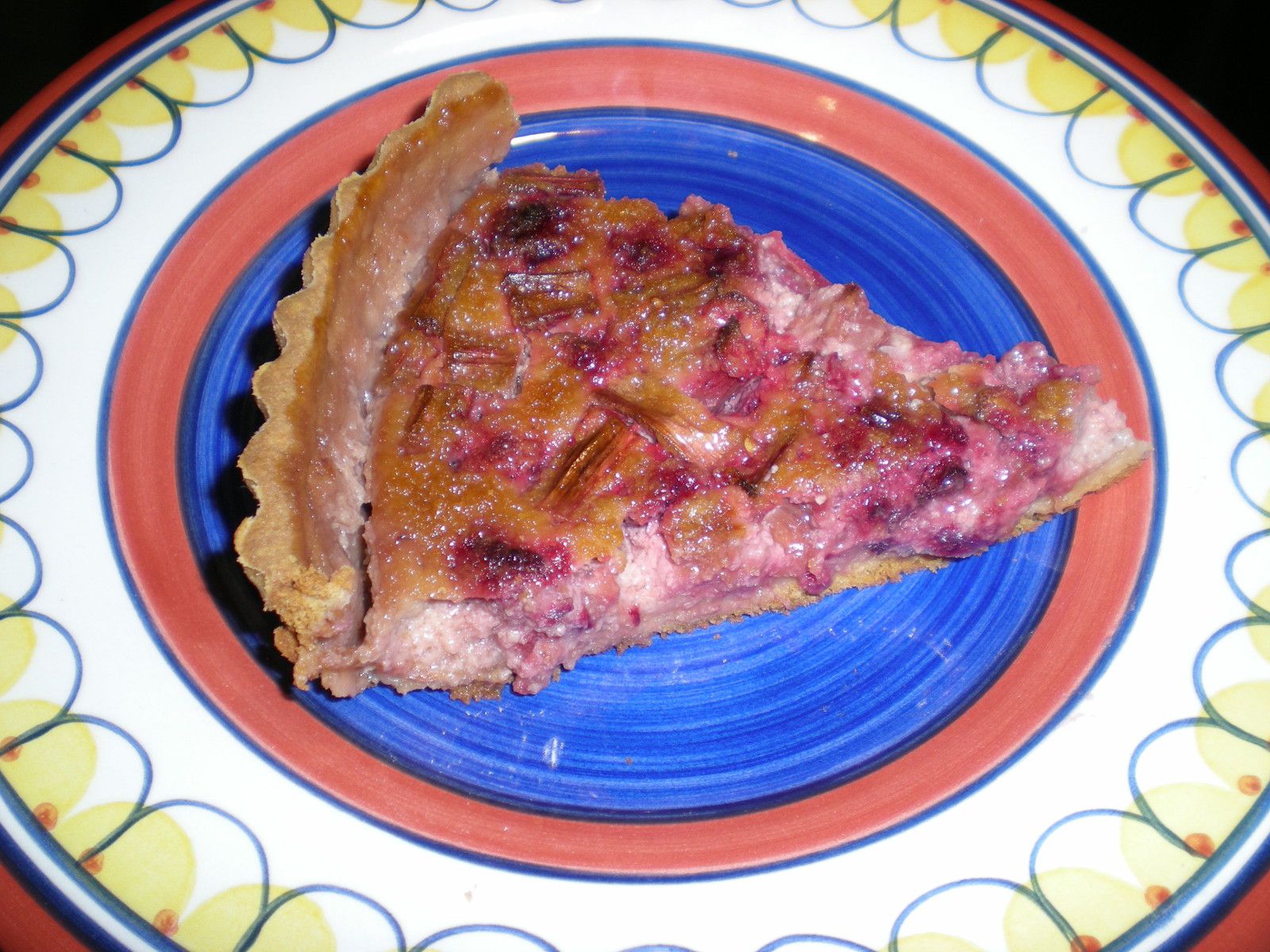 You will need:
1 ¼ cup Rhrubarb cut into 2 cm pieces
1-cup raspberries
½ cup crème fraiche (You can use sour cream or heavy cream)
½ cup plain yogurt (I like to reduce fat in my recipes. I f you prefer you can use 1 cup of crème fraiche instead of ½ cup of cream fraiche and ½ cup of yogurt)
½ cup brown sugar
¼ cup of maple syrup (You can substitute with sugar)
3 tbsp all purpose flour
2 eggs
Preheat the oven to 350 F.
In a bowl, beat yogurt, crème fraiche, eggs, sugar and maple syrup with a mixter. Add the flour and beat again. Add the rhubarb and raspberry. Gently toss everything together. Ser aside
Fit the pastry do into the tart pan or pie plate. Pour over the fruit mixture. Bake for 50 minutes. Enjoy!!!