This is a very delicious burger I found on "coup de pouce magazine". It is easy to make. You can grill it or bake it in the oven.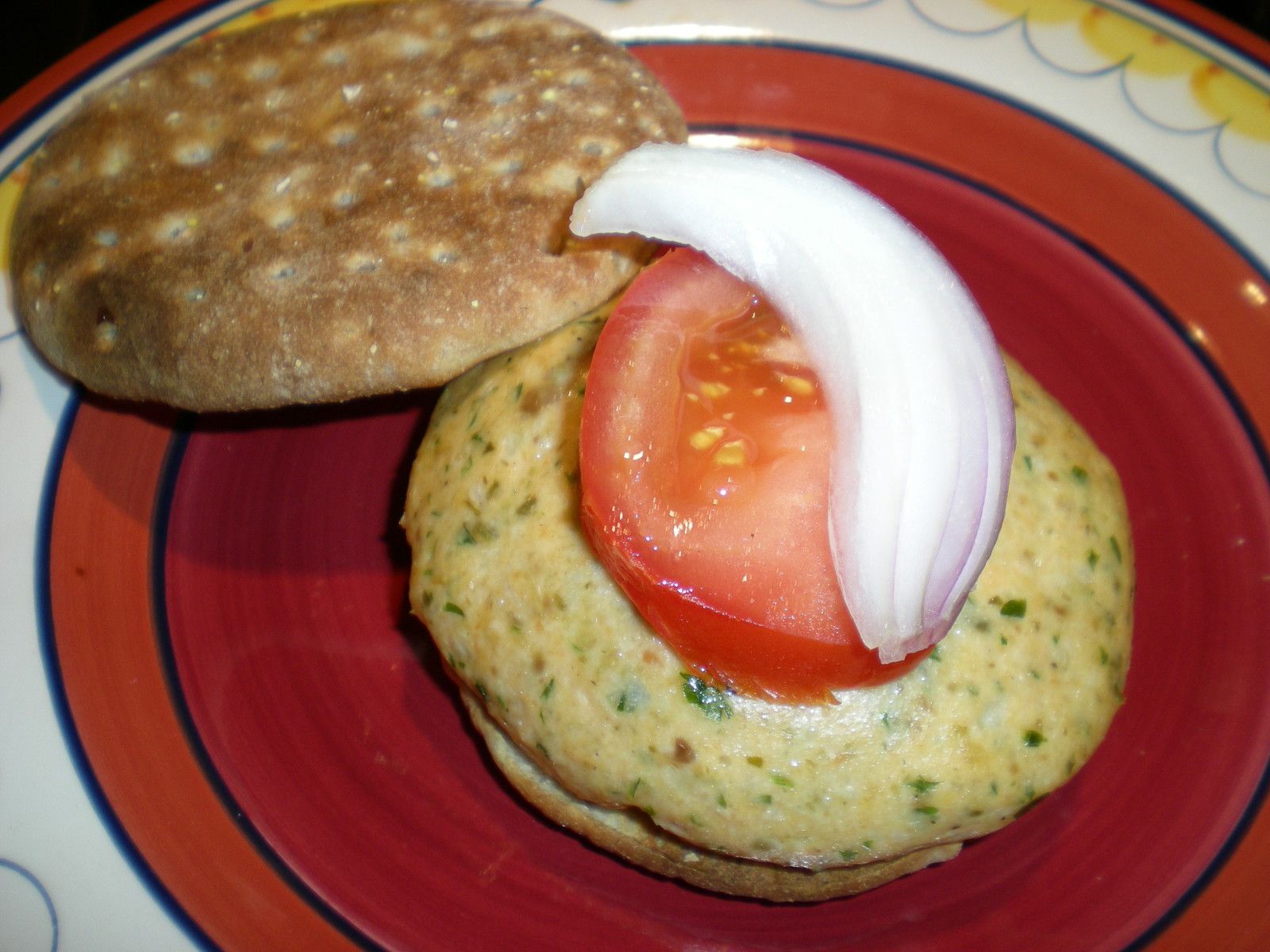 For 4 burgers you will need:
1 lb fresh salmon
1 small onion (I used nice fresh spring onion)
¼ cup mayonnaise
2 tbsp breadcrumbs
¼ cup parsley
½ tsp salt
¼ tsp pepper
Juice of ½ lemon
Tabasco sauce (I didn't have)
I added 3 tbsp of capers (I like the mixture salmon and capers)
In a food processor, chop finely the onion. Add the salmon, parsley and process again. Add the mayonnaise, breadcrumbs, salt, Tabasco, pepper and capers. Process again.
Form 4 burgers with your hand.
Grill for 10 to 20 minutes. You can also bake it at 400 F for 15 minutes. Enjoy!!!