This is also a very special salad. You will never think of mixing apples and lentils, it is absolutely delicious. The dressing is also very yummy. I founf this recipe in my book "boîtes à lunch".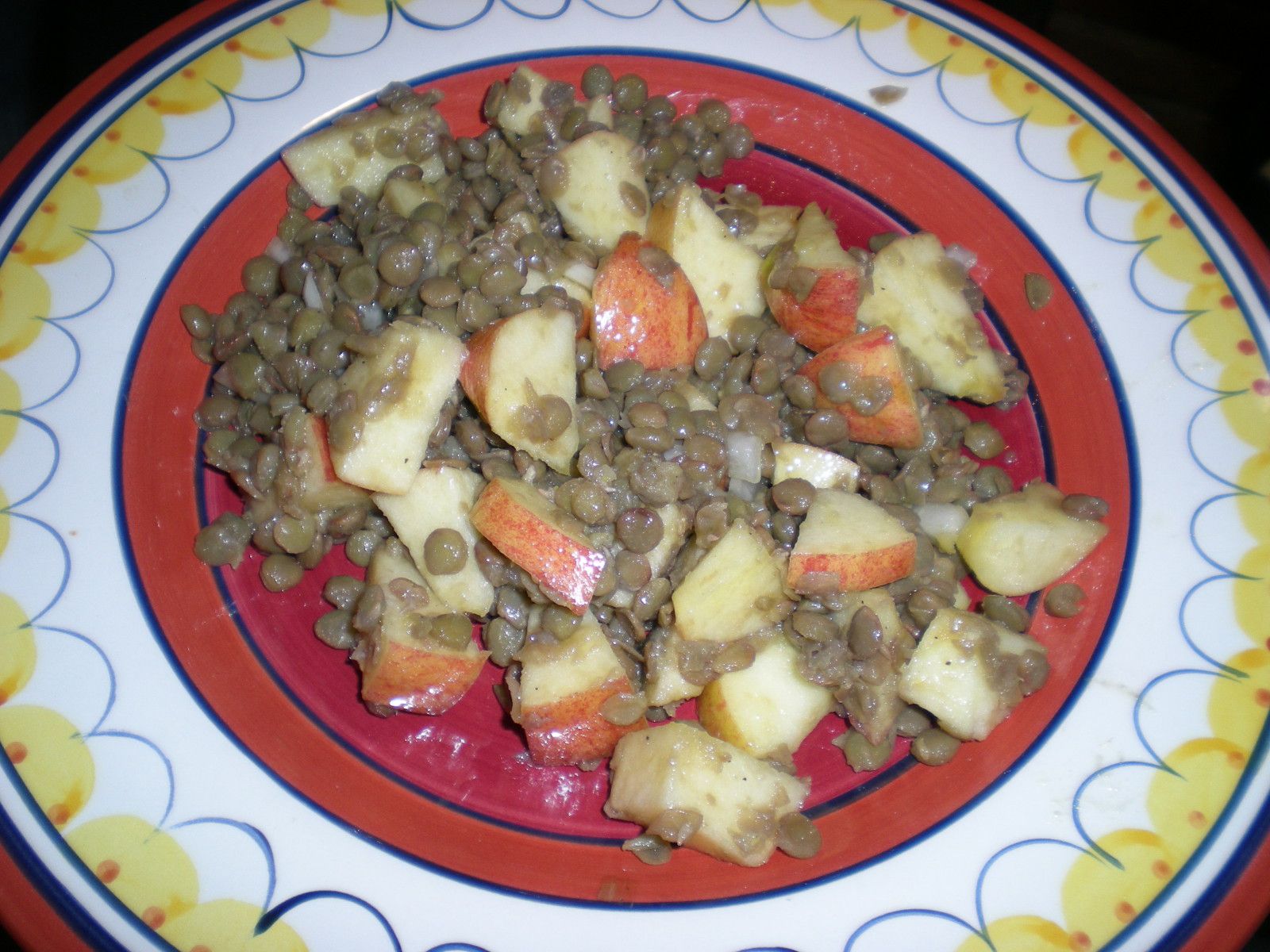 For 4 servings, you will need:

Salad
1 can lentils ( if you don`t have them canned, cook 3/4 cup of lentils in water for 15 minutes)
2 apples cut into wedges
1 scallion, chopped
1 celery stalk diced
Salt and pepper

Dressing
1 tbsp apple juice
1 tbsp maple syrup
1 tsp cider vinegar
1 tsp Dijon mustard
1/2 tsp minced garlic
1/4 cup olive oil

In a medium bowl mix the ingredients of the salad together.
In a small bowl, mix the ingredients of the dressing but oil. Add oil , little by little while stirring.
Pour the dressing over the salad. Enjoy!!!