I had this salad yesterday in a barbecue and I completely loved it. So I decided to recreate it today. The mixture of chopped cilantro, grilled corn, and cumin is absolutely delicious.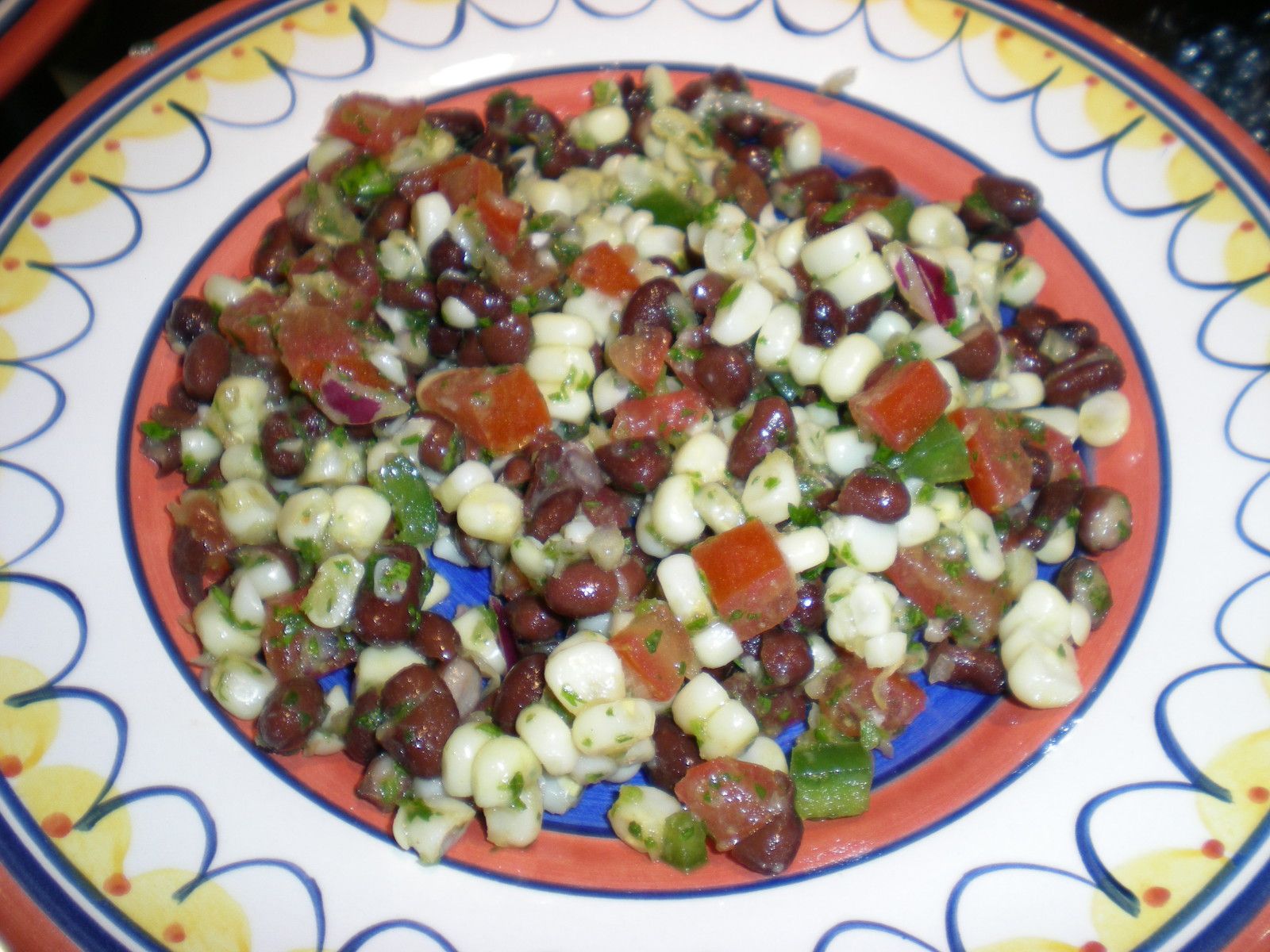 Ingredients
2 fresh corns ( you can substitute it with 2 cups of frozen corn)
1 can black bean, drained and rinsed
2 tomatoes
1 jalapeno
1/3 cup finely chopped cilantro
¼ cup finely chopped onion
Juice of ½ lemon
3 tbsp olive oil
½ tsp cumin
½ tsp salt
Pepper
Directions
Cut the excess of hair of the corn and put the in the water for 10 minutes. Keep the peel om. Put the in the grill. Cover the grill and cook for 10 minutes. Peel the corn. Trim the shucked ear of corn and stand it on end. Slice down to remove the kernels with a sharp knife.

Remove the seeds from the jalapeno and finely diced it. Remove the seeds from the tomatoes and cut them into small cubes.

I usually finely chop the onions and the cilantro with the food processor. You can do it with a knife too.

In a bowl, mix the bean, diced tomatoes, corn, cilantro and onion.

In a small bowl, mix the olive oil, lemon juice, cumin, pepper and salt. Pour the dressing over the salad.