This is the recipe of the ricotta and honey tart that everybody liked yesterday. It is again easy to make and I just love it. I found it in a Canadian magazine "coup de pouce". Even if you don't like deserts, you will surrender to this one.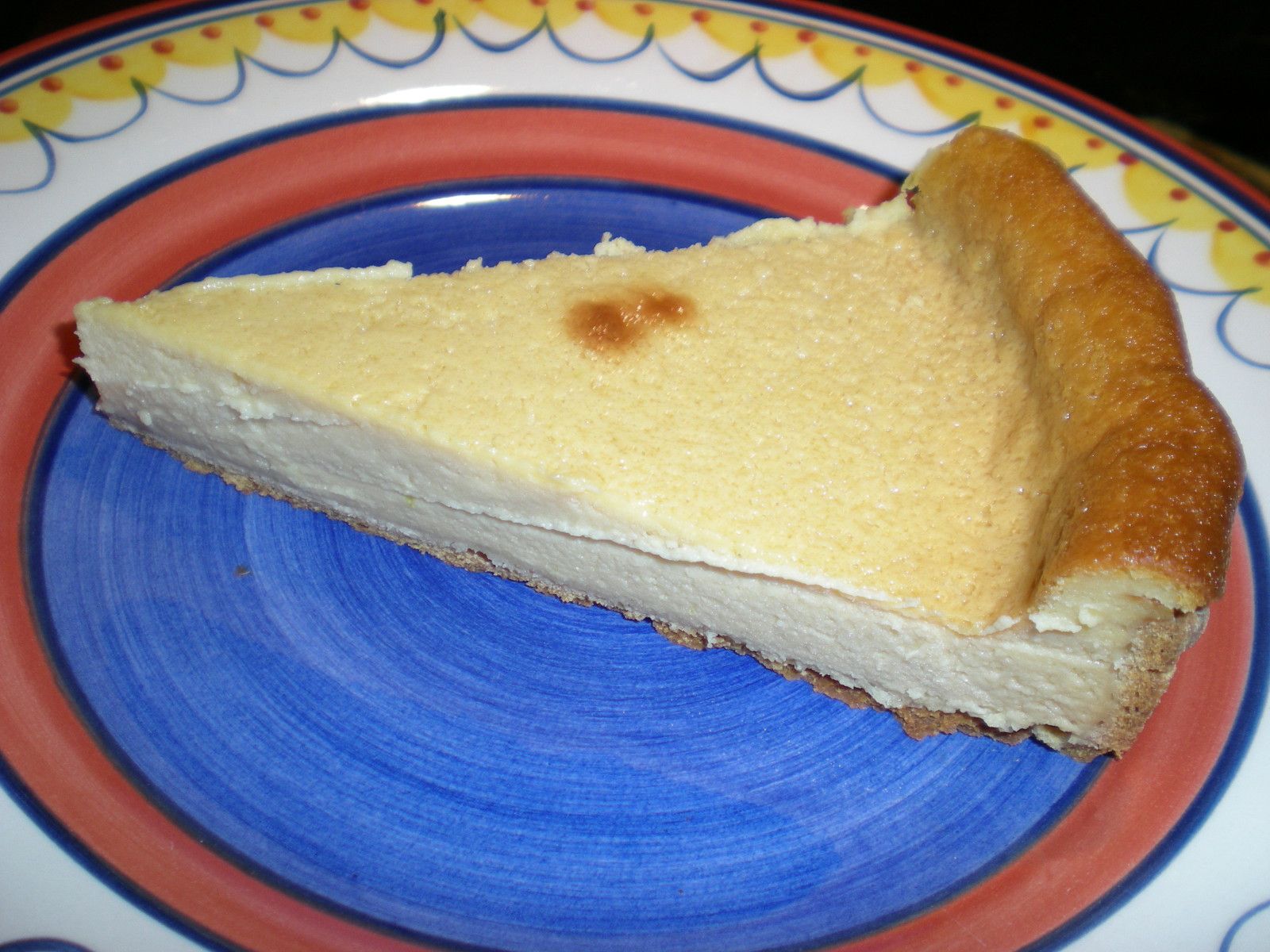 Ingredients:

1pie crust with cheese
2 cups of ricotta
1/2 cup of honey (you can substitute with maple syrup)
1/4 cup of sugar
4 eggs
1/4 cup of cream ( creme fraiche or sour cream)
3 tbsp of flour
zest of 1 lime
juice of 1 lime

Preparation:

Preheat the over to 325 F. Bake the crust for 15 to 20 minutes.
In a blender, mix the ricotta, honey and sugar. Add the cream, the eggs, lemon zest and juice. Blend again.
Add the flour and mix gain.

Pour the mixture over the baked crust and bake for 55 minutes.
Let it rest at room temperature and put it in the fridge for 2 hours.
You can drizzle some honey over it.