mixed berries pecan biscotti
This is my light version of pecan biscotti. I don't use any oil in them and they are absolutely delicious.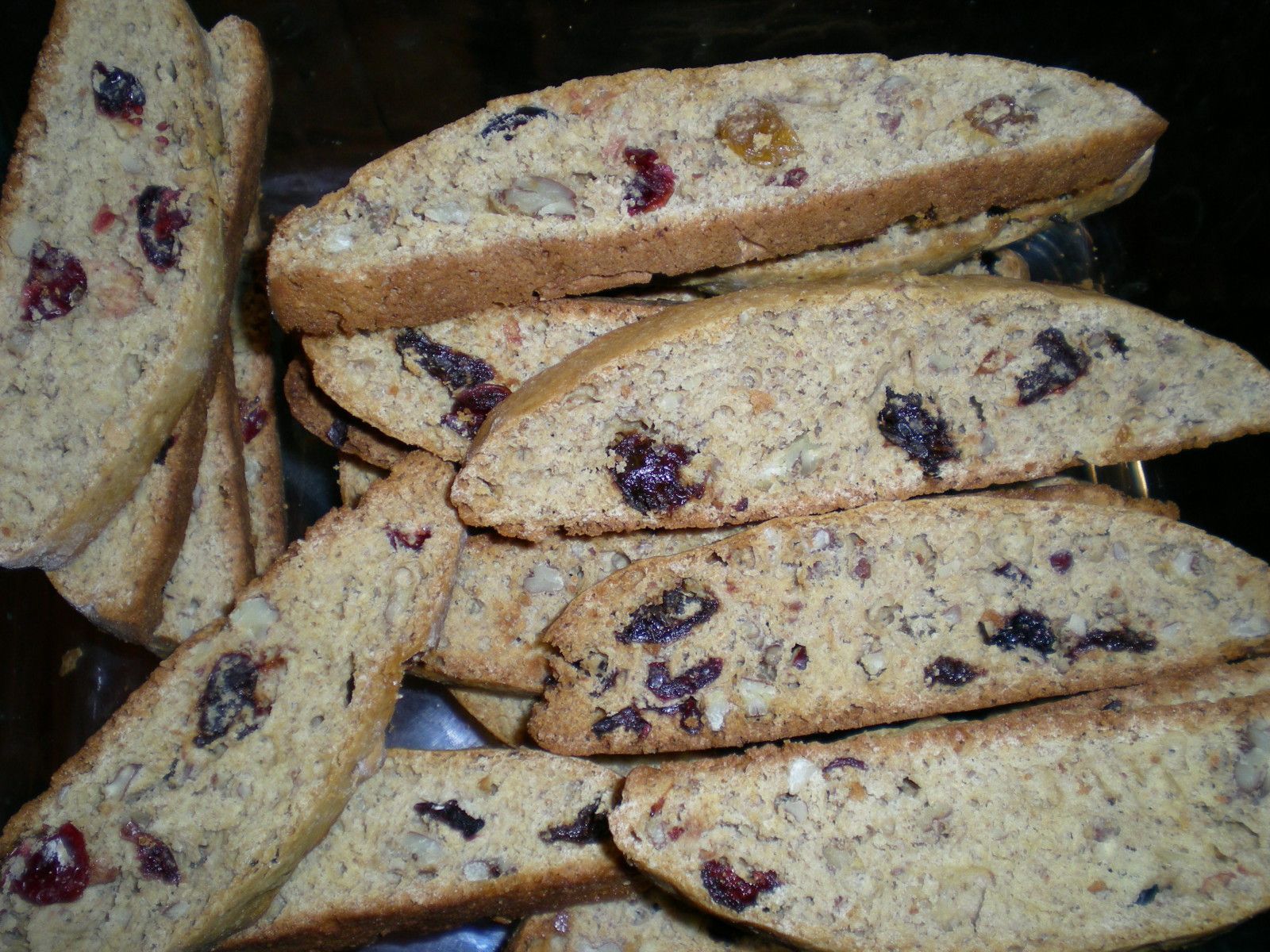 You will need:
2 cup of whole white wheat flour or all-purpose flour
2/3 cup sugar
2 tsp baking powder
3 eggs
¾ cup chopped pecan

½ cup dried mixed berries
1 tbsp vanilla extract

Preheat the oven to 350 F. Line a large baking sheet with parchment paper. In a medium bowl, mix flour and baking soda. In a big bowl, beat eggs with sugar and vanilla extract with a mixer. Add flour mixture to egg mixture; stir until well blended. Divide dough in half. Turn dough out onto a baking sheet coated with cooking spray. With floured hands, shape each dough half into a 12-inch-long roll; pat to 1/2-inch thickness.
3. Bake at 350° for 30 minutes. Remove rolls from baking sheet; cool 10 minutes on a wire rack. Cut each roll diagonally into 18 (1/2-inch) slices. Carefully stand slices upright on baking sheet. Bake biscotti an additional 15 minutes or until almost firm (biscotti will be slightly soft in center but will harden as they cool). Remove biscotti from baking sheet; cool completely on wire rack