I found this recipe in coup de pouce. When I tasted it, I couldn't believe that I made it. It's buttery and mouthwatering.
Serve french portion because it is rich :-)))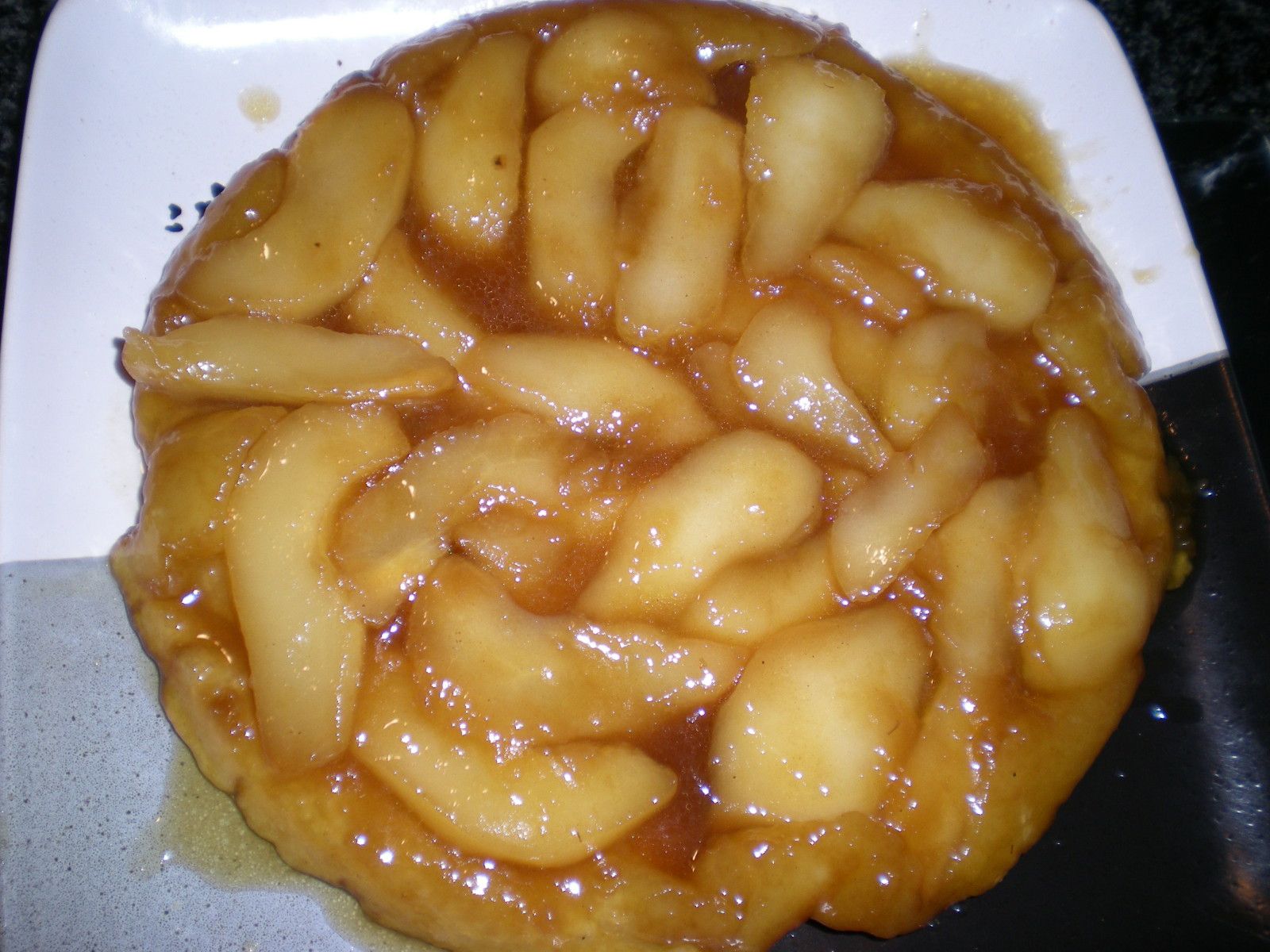 filling:


2 lb Firm Apples or pears (4 big or 5 medium)

1/3 cup Granulated Sugar
1/4 cup butter (55 g)
1/2 cup maple syrup
Butter for baking dish

Ingredients for 1 Crust:


1cup Flour

1/2 cup butter (115g)
1 tbsp. Granulated Sugar
1/4 tsp Salt
1 tsp white vinegar or cider vinegar
iced water

How to Make Crust:


In the food processor mix salt, sugar, and flour.
Add butter and pulse for about 20 seconds, until mixture forms small clumps. Add vinegar. Then, add water gradually while pulsing until mixture forms a ball, making sure not to over-process.Refrigerate 30 minutes.
Make It:

Preheat oven to 400°F
1. Peel apples .
2. In a pan that can go to the oven, melt the butter in medium-high heat. Add the sugar, stirring well for 2 minutes or until
the preparation boils a little bit. Add the maple syrup and continue cooking until the sugar melts.
4. Cut apples into halves. Cut each half into three even pieces. Put them into the pan, lower the hit and let them simmer
for 7 minutes or until the apples soften. Let the pan cool for 5 minutes.
5. Roll the crust to the size of you pan, and put it over the caramelized apples.
6. Bake for 30 minutes or until the top browns.
7. Remove from oven and let cool. Then, place a serving dish on top of the tarte and carefully flip over, so that the apples are facing up. Serve warm