This is a very fast and delicious recipe. You can make it with any whole fish. I made with mullet.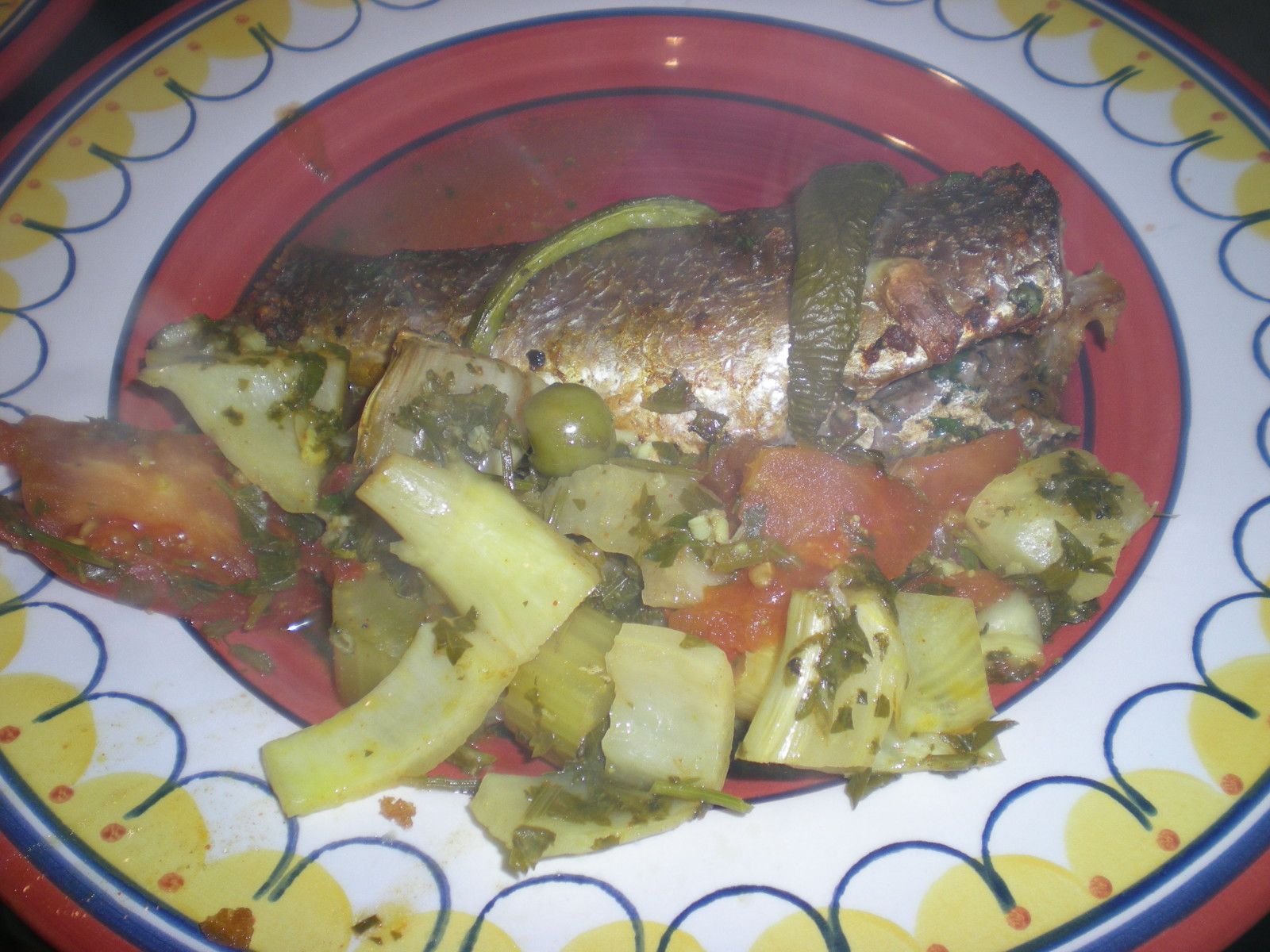 For 4 persons you will need:
3lb fish
2 green peppers sliced
3-celery stalk diced
2 fennel bulbs diced into wedges
2 tomatoes diced
2 bay leaves
5 garlic cloves crushed
water
¼ cup chopped parsley
¼ cup chopped cilantro
½ tsp salt and pepper
2 tsp paprika or ground red pepper
2 tsp cumin
¼ tsp turmeric
juice of ½ lemon
¼ cup of olive oil
green olives
In a bowl, mix the garlic, parsley, cilantro, salt, pepper, cumin, paprika, lemon juice, olive oil and turmeric. Brush the inside and the outside of the fish with this mixture.
In the baking dish, put the fennel, tomatoes and olives. Pour over the remaining of the spice mixture. Put the fish. Add some water and bake 375 F for 30 minutes.