This is a very easy Moroccan side dish. It is fast and delicious.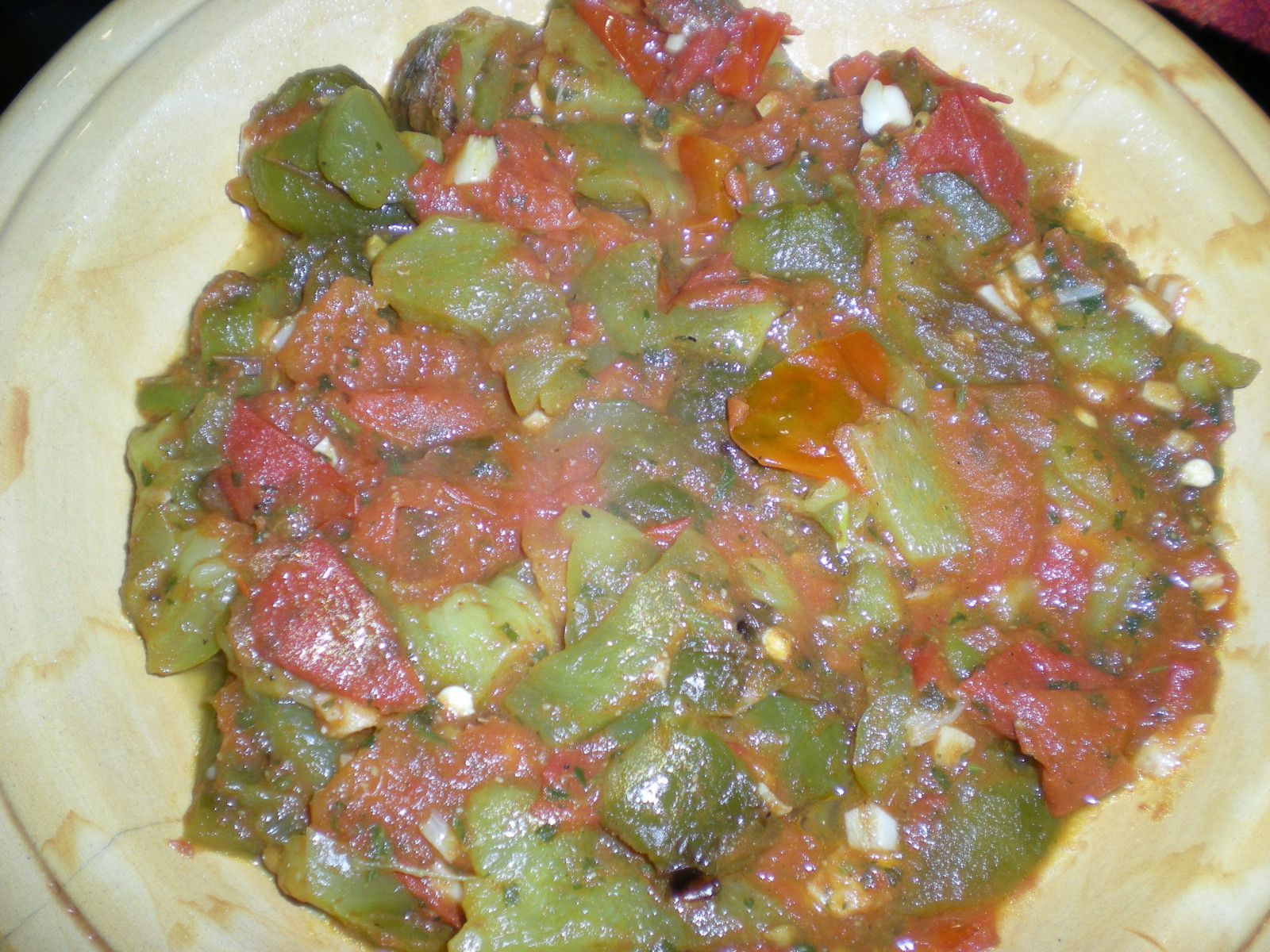 You will need:
2 green peppers
4 tomatoes
2 tbsp olive oil
4 garlic cloves finely minced
½ tsp of ground red pepper or paprika
½ tsp of cumin
salt and pepper
1 tbsp of parsley and cilantro
Grill the green peppers in the oven or in a barbecue. Meanwhile, remove the seeds from the tomatoes and cut them into small wedges. Put the olive oil in the pan. Add the tomatoes, garlic and spices. Cook until the tomatoes are cooked.
When the peppers are cooked, put them in a plastic bag. Let them cool. Remove the skin and seeds. Cut them into small pieces and them to the tomatoes. Add the parsley and cilantro. Enjoy!!