Chicken tajine with olives
Chicken tajine with olives
This is a really fast and delicious recipe for weeknight dinner. For this dish, you will need: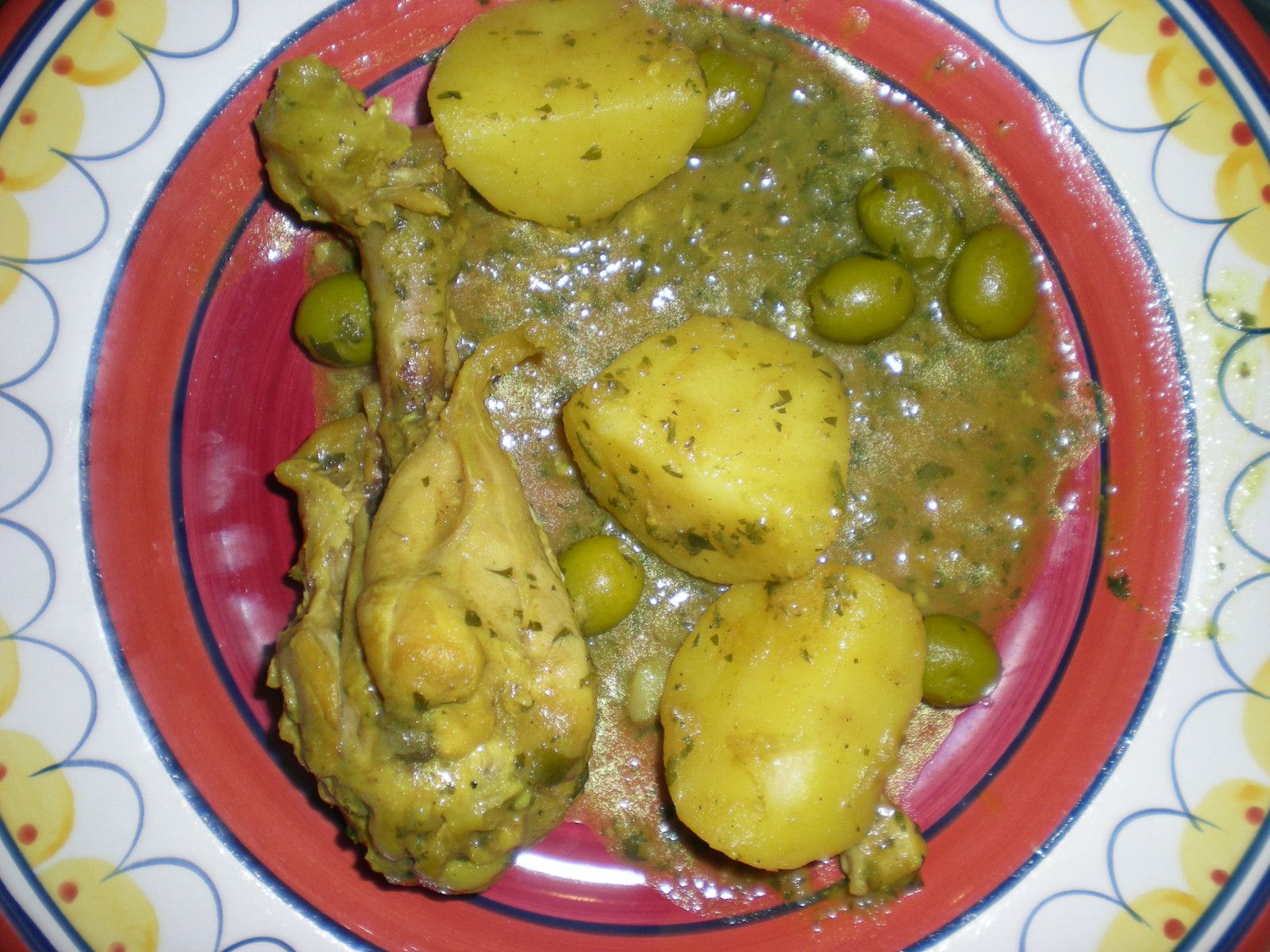 4 or 5 chicken thighs
4 potatoes peeled and cut into wedges
1 onion finely diced
2 garlic cloves finely diced
1 tsp curcuma
½ tsp ground ginger
¼ cup chopped parsley
¼ cup green olives
2 tbsp olive oil
Salt and pepper
Juice of ½ lemon
Sauté the chicken and onion in the olive oil. Add the garlic. Add water until you cover the chicken. Add the curcuma and ginger. Cook for 15 minutes. Add the potatoes and parsley and cook for 20 minutes. Add the olives and cook until the potatoes and chicken are cooked (approximately 10 minutes). Add lemon juice and enjoy with a piece of bread.