Filets mignon with raspberry sauce
Sorry for this long absence. I'm back with delicious and easy recipes. Yesterday the theme of the dinner was raspberries. I made Filet mignon with raspberry sauce and tarte aux limes et framboises.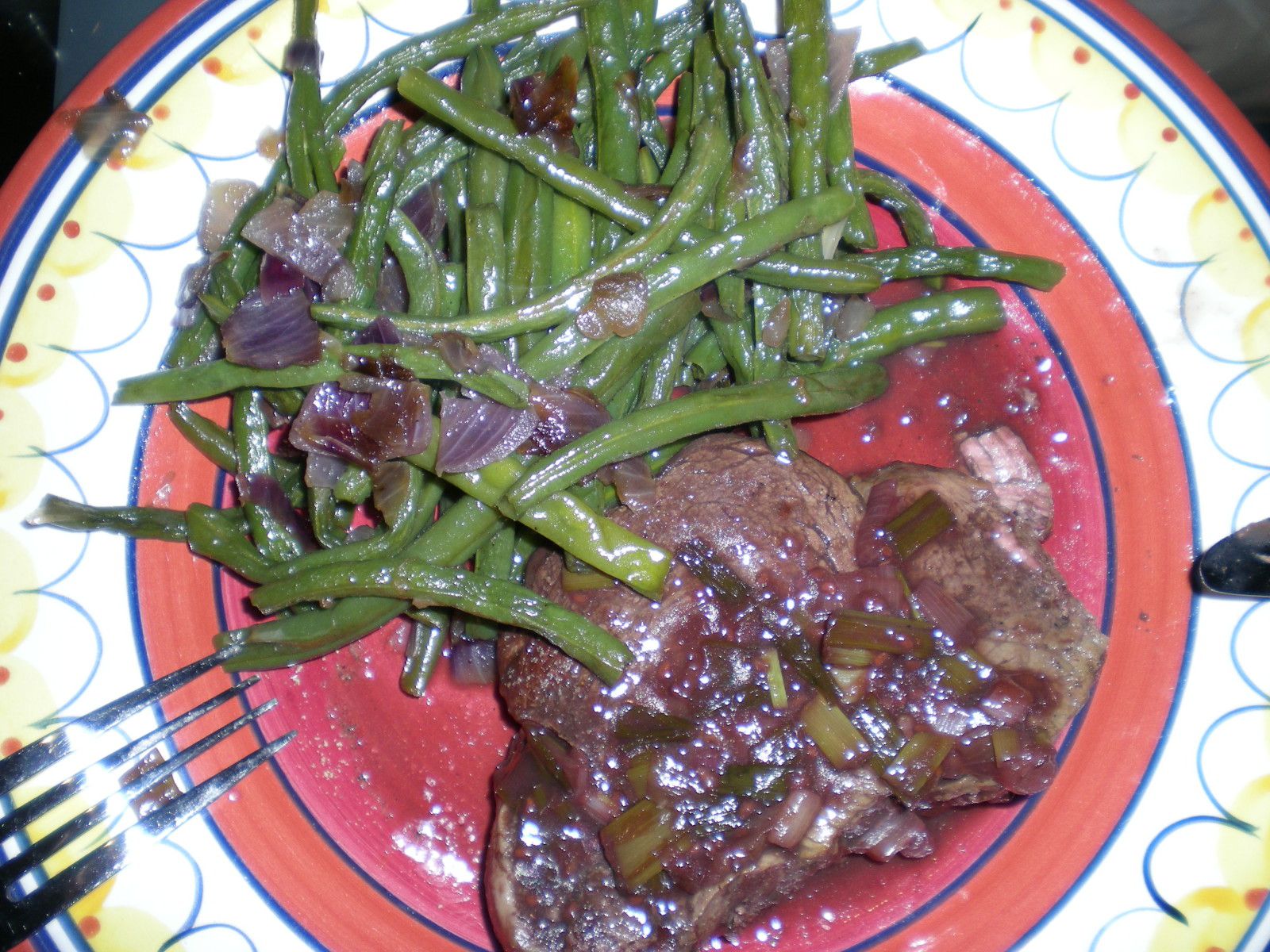 For 2 people:
2 Filets mignon
1 ½ tbsp butter
3 tbsp of raspberry preserve
½ cup red wine
3 scallions diced
½ beef broth
Preheat the oven to 450 F. Sauté the filets, 2 minutes on each side in a pan. Season the filets and transfer them to a baking dish. Bake for 8 to 10 for medium rare. Meanwhile, put the scallions to a pan and sauté for a few minutes. Pour the wine and cook until the liquid reduces to its half. Add the beef broth and the raspberry preserve. Cook until the sauce thickens.
When done, cover the filets with aluminum foil for a few minutes, so it absorbs its juice. Then transfer them to a serving dish and pour raspberry sauce on the top. Serve with sautéed green beans. Enjoy!!!