French Creamy Lamb shoulders with mushrooms
I was looking at some French recipes today and came with idea for a really delicious dinner. It is simply delicious.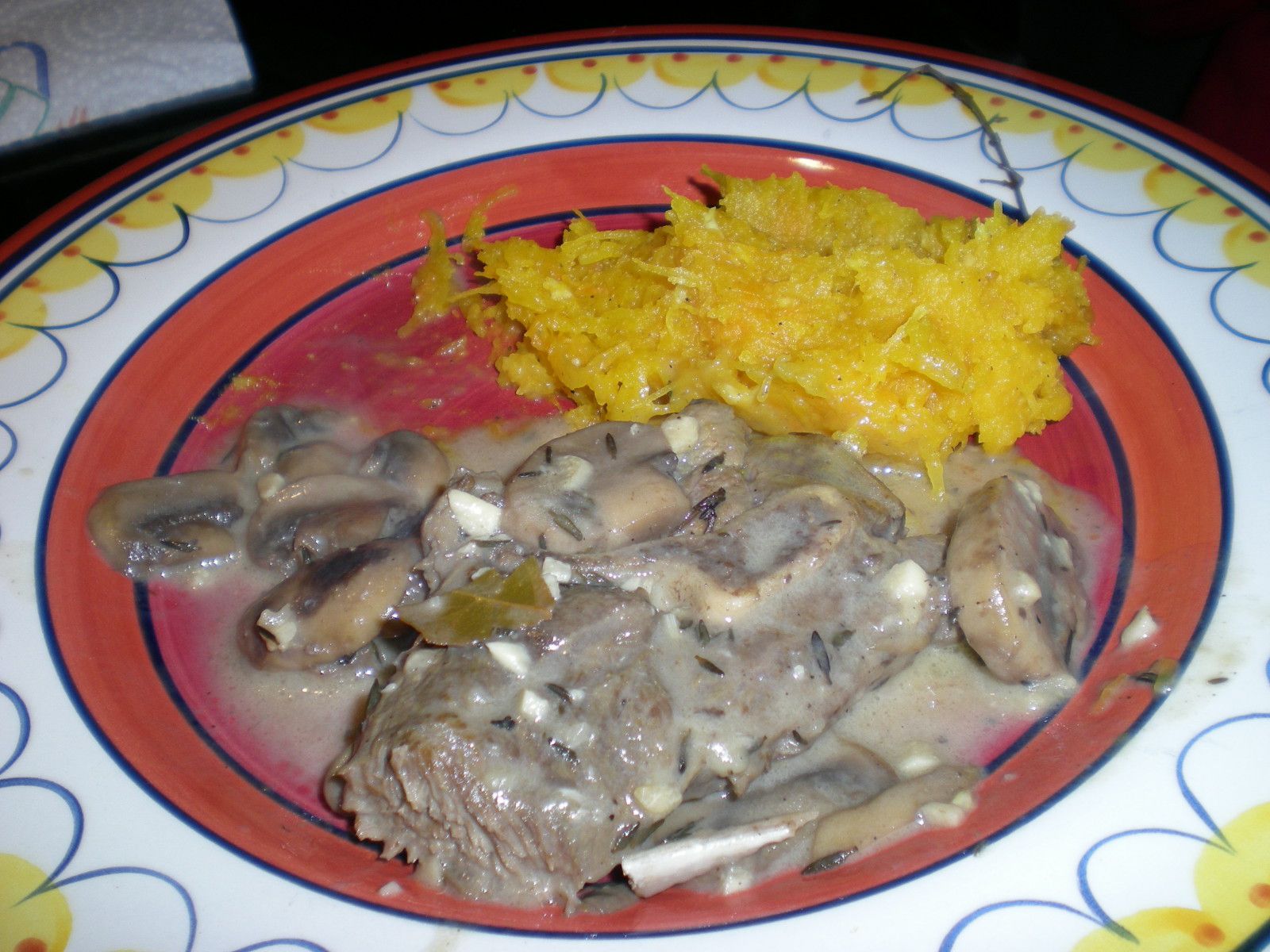 For 4 people, you will need:
4 lamb shoulders (you can use any cut of lamb you want
1.5 tbsp olive oil (I cheated, I didn't use butter)
3 garlic cloves
½ cup dry white wine
10 ounces of mushrooms finely diced
2 bay leaves
5 sprigs of fresh thyme
1 tbsp of flour
2 to 3 tbsp of crème fraiche or sour cream
In a nonstick saucepan, heat the oil over medium high heat. Add the lamb and brown on all sides about 5 minutes on each side. Add the mushrooms, garlic and sauté for a few minutes. Pour the wine and cook for a few minutes until the amount reduces to halves.
Add two cups of water. Cover and cook for one hour. During the cooking, add water if necessary. Finally, remove the meat, add the flour and whisk it. Cook for 2 minutes. Add the crème fraiche and put back the meat. Serve with garlicky pumpkin puree. Enjoy!