Green salad with apple and feta cheese
This is a very delicious salad to make in autumn.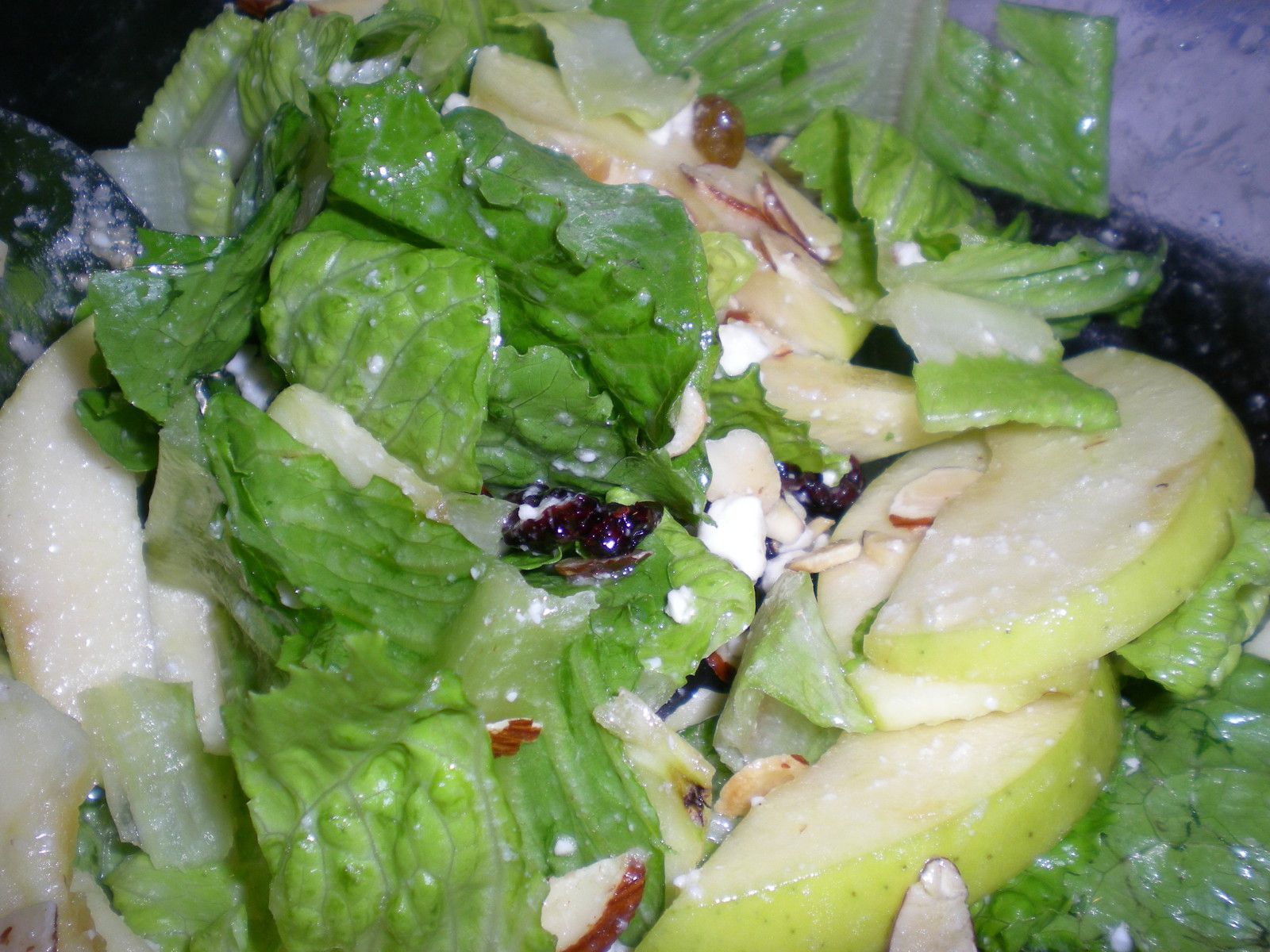 You will need:
1 romaine salad washed and span dried and chopped
1 big apple cut into slices
1/3 cup of crumbed feta cheese
3 tbsp of dried cranberries or raisins
3 tbsp of chopped almonds or nuts
3 tbsp olive oil
1 ½ tbsp honey
Juice of ½ lemon
In a bowl, mix the romaine, sliced apple, cheese, cranberries, almonds.
On a small bowl, whisk the olive oil, honey and lemon. Pour over the salad.
Enjoy!