Lentils soup with dried calamari
Achraf and I went to New York two weeks ago. While we was walking around in Chinatown, I saw these yummy dried calamari and immediately thought I was make a delicious soup with them. In fact, my mother used to make savory soups with dried Octopus and I couldn't find it in the US.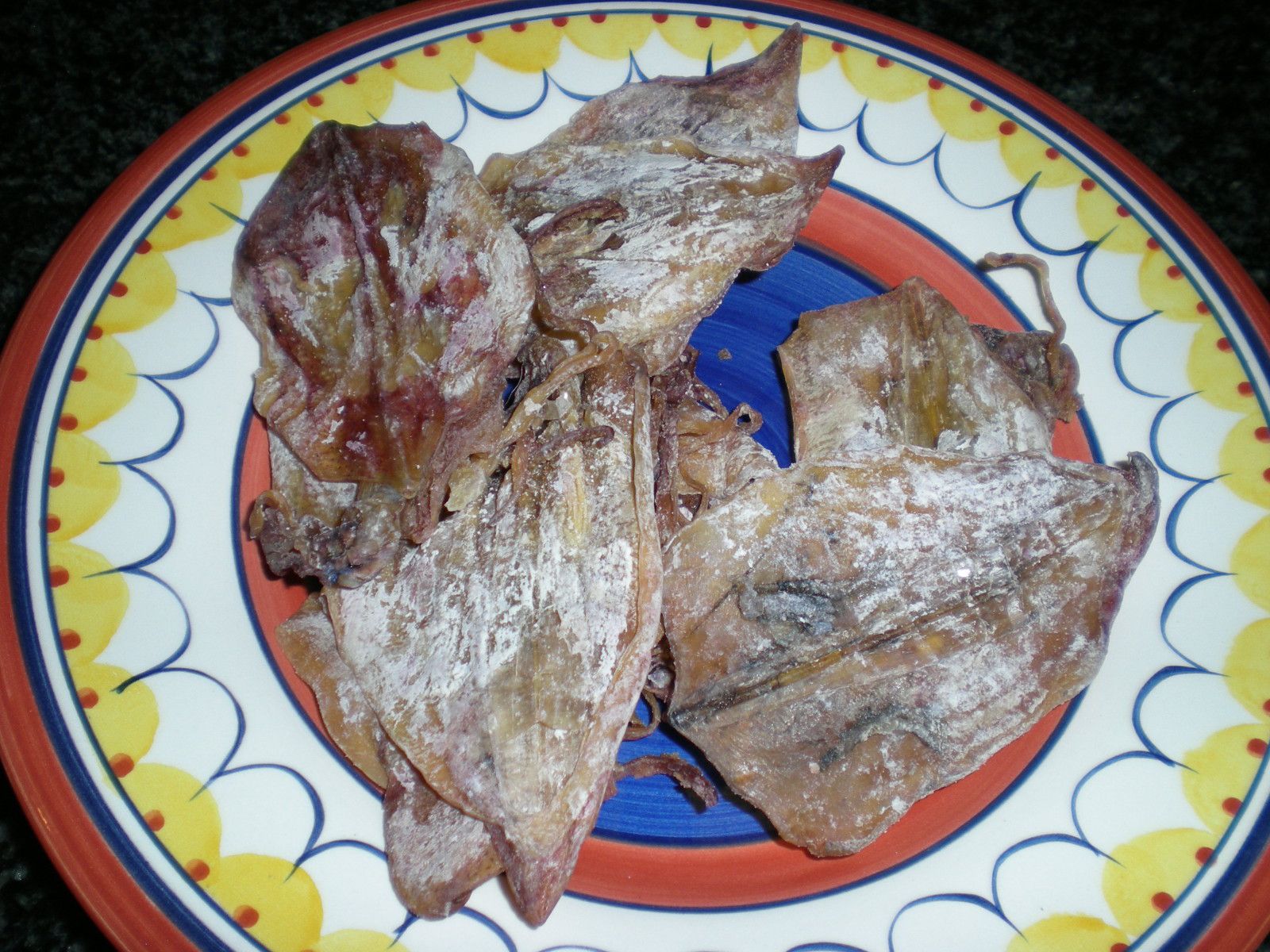 For the soup, you will need:
½ lb dried lentils
2 tbsp olive oil
7 dried calamari cut into pieces (you can substitute it with fresh calamari)
3 celery stalks diced
4 garlic gloves minced
1 can diced tomatoes
1 bay leaf
1 fish stock cube
2 tsp paprika or ground red pepper
1 tsp cumin
½ tsp of red pepper paste (optional)
Salt and pepper
In a saucepan, sauté the onions, celery, and dried calamari in olive oil. Add the garlic and sauté again. Add the lentils and the diced tomatoes, bay leaf, red pepper, cumin and red pepper paste. Add the fish sotck cube and 2 to 3 cups of water and cook for 40 minutes. Season to taste.