Pumpkin pie with hazelnuts
Pumpkin pie with hazelnut
I found this delicious recipe in my book"French women don't get fat" and decided to make it for thanksgiving. It was a total success. Everybody loved it !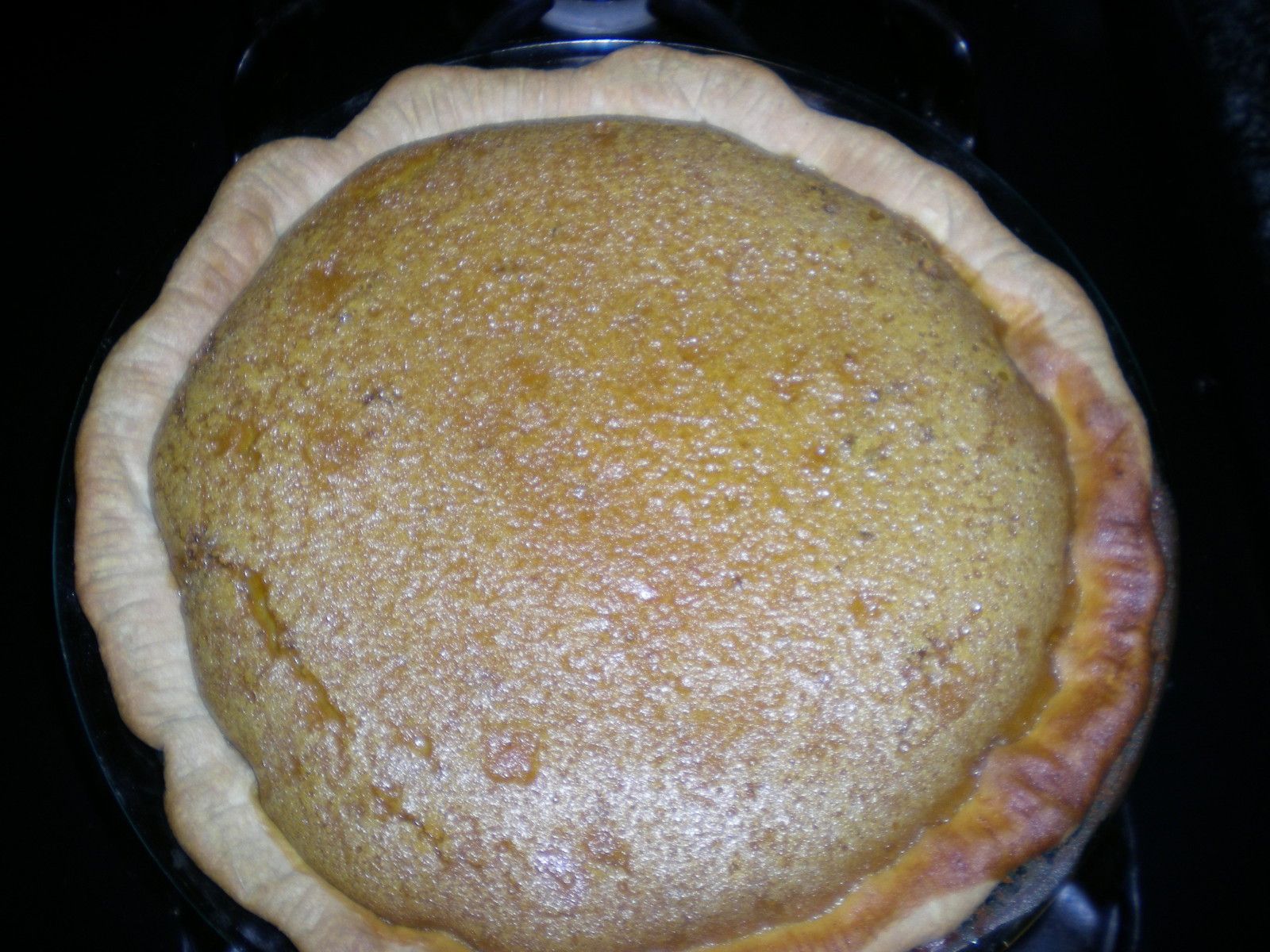 You will need:
Pie Crust with cheese (clic) (you can use any recipe of pie crust)
2/3 cup (120 g) of toasted hazelnuts grounded with a food processor
¼ cup brown sugar
2 tbsp softened butter
2 eggs, plus 1 egg yolk
1 cup of unsweetened canned pumpkin purée (organic preferred)
1 tbsp flour
2/3 cup brown sugar
½ tsp pumpkin pie spice (you can substitute with ¼ tsp cinnamon and ¼ tsp ground gloves)
½ tsp salt
1 cup crème fraîche or heavy cream
Preparation:
Preheat the oven to 400 F. Roll out the pastry and fit in a 9 inch pie plate. Prick the pastry with a fork
all over the bottom. Line the pie plate with aluminum foil. Add dried beans to weigh down the dough, and bake for 10 mn.
Increase the oven temperature to 450 F. Prepare the filling by combining hazelnuts, ¼ cup brown sugar and butter. Work into a paste and spread with the back of the fork into the partially cooked pastry shell. Bake for 8 minutes.
Mix together the eggs, egg yolk, pumpkin purée, flour, 2/3 cup sugar, spices, salt, and heavy cream. Pour into the pastry shell. Turn the oven temperature to 325 F and bake for 45 min.
Serve at room temperature or cold.
N.B: The pie will keep a few days in the refrigerator. Always take out 15 minutes before serving.
ENJOY!!!