semi homemade pain au chocolat
Are you craving some fresh croissant on the weekend and you don't feel like going to a café. I have the solution for you. You can make fresh pain au chocolat in less than 30 minutes.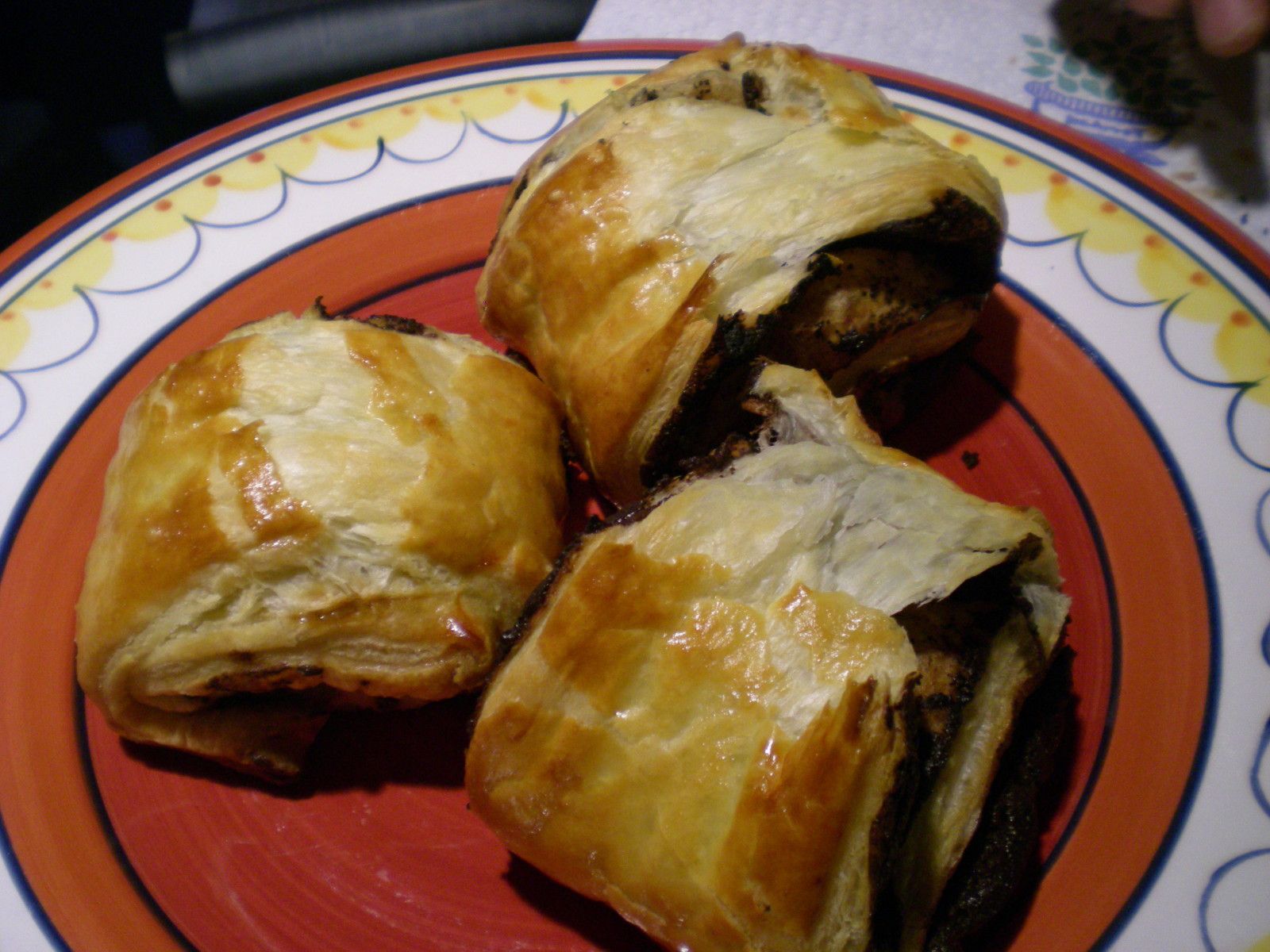 For 4 small croissants, you will need:
1 puff pastry sheet
2 ounces of dark chocolate
1 egg
Thaw pastry sheet at room temperature 40 min until easy to handle. Preheat oven to 375 F. in a small bowl mix egg and 1 tbsp of water. Unfold pastry sheet. Spread the chocolate over the pastry. Like in the picture below.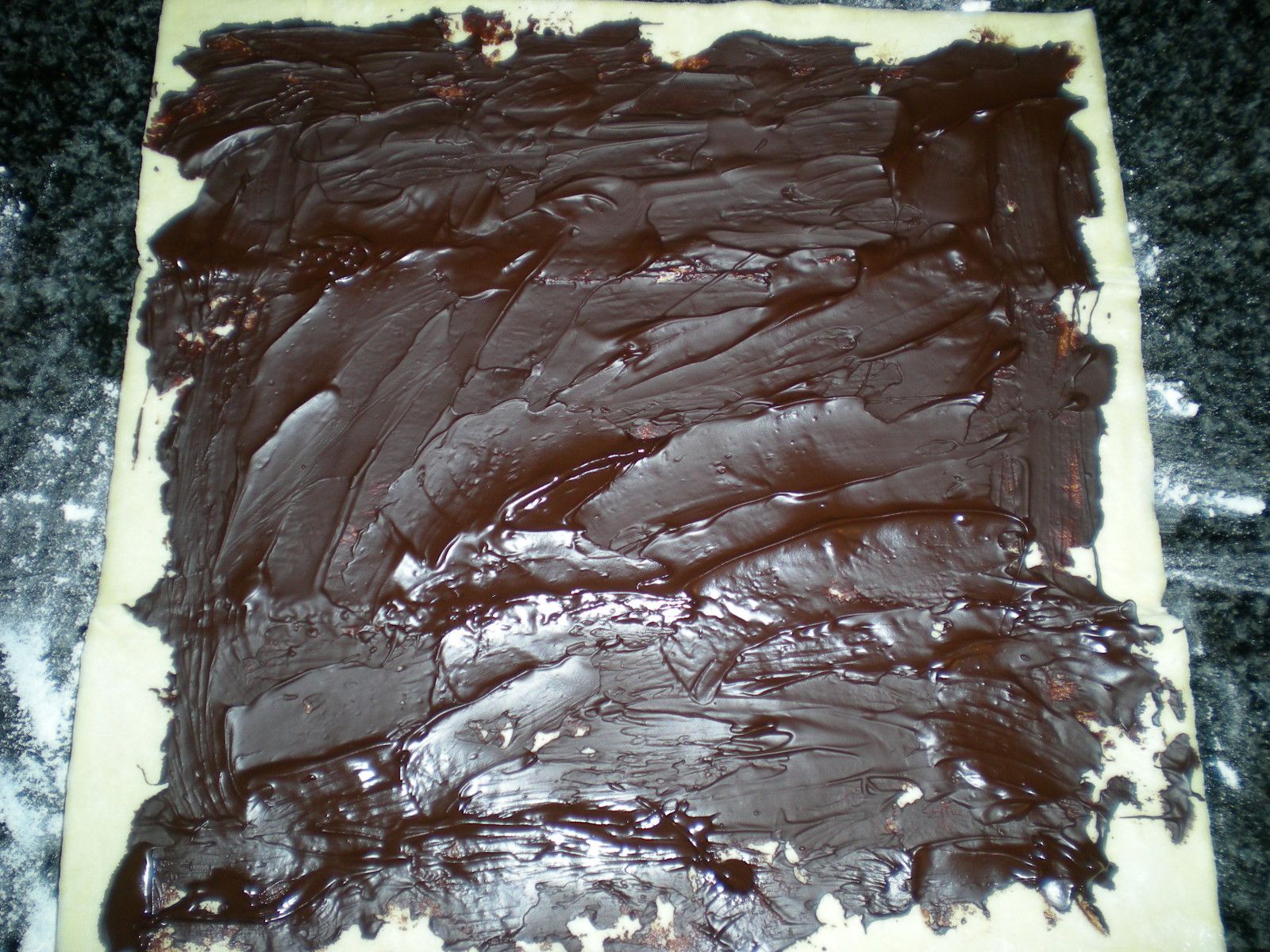 Fold it 2 or times. Brush with egg mixture. Cut in 4 pieces. Bake for 25 minutes.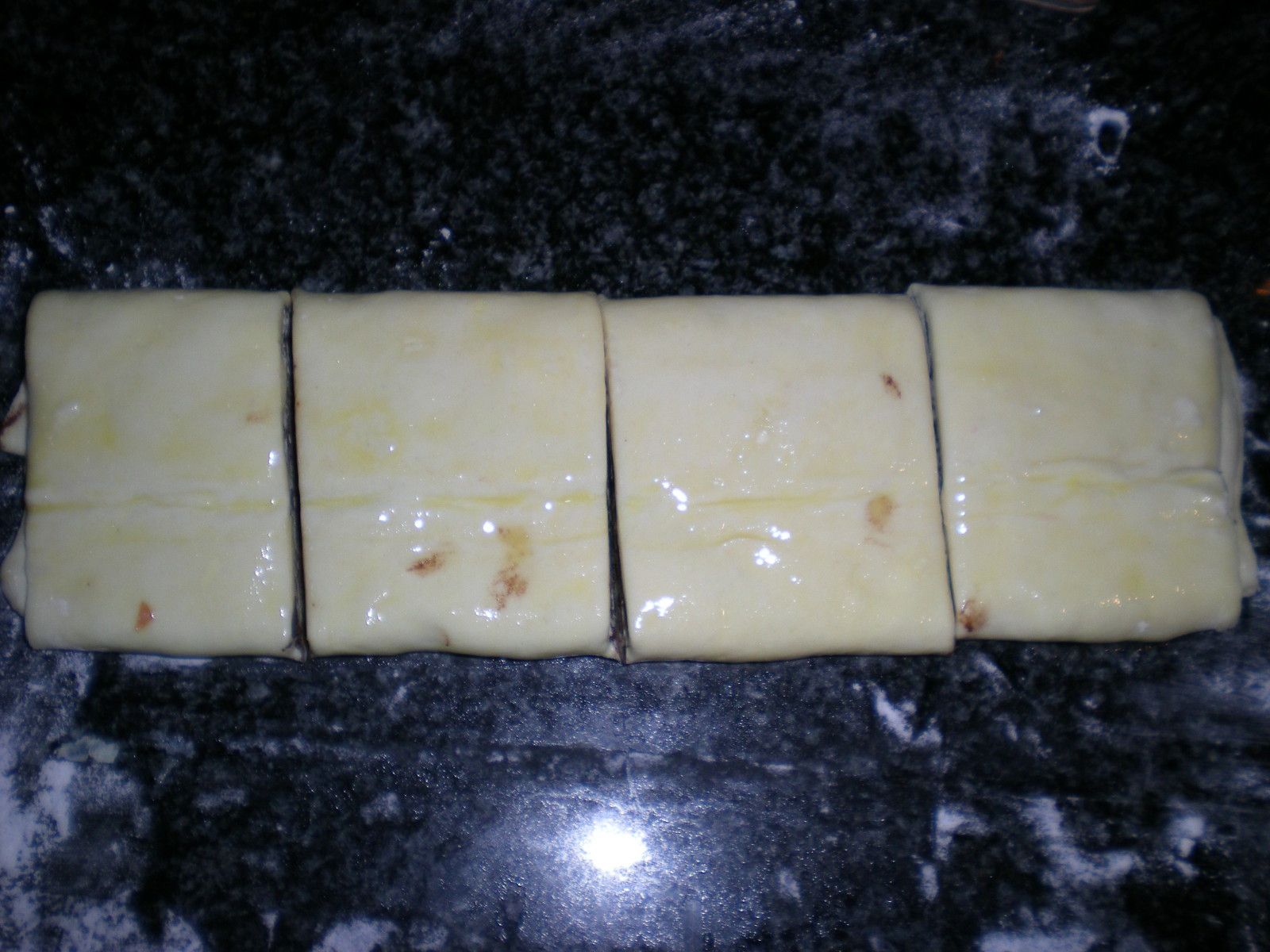 Enjoy!!!