Tart with pears and almonds
This is a delicious tart because the combination of pears with almonds is divine and healthy.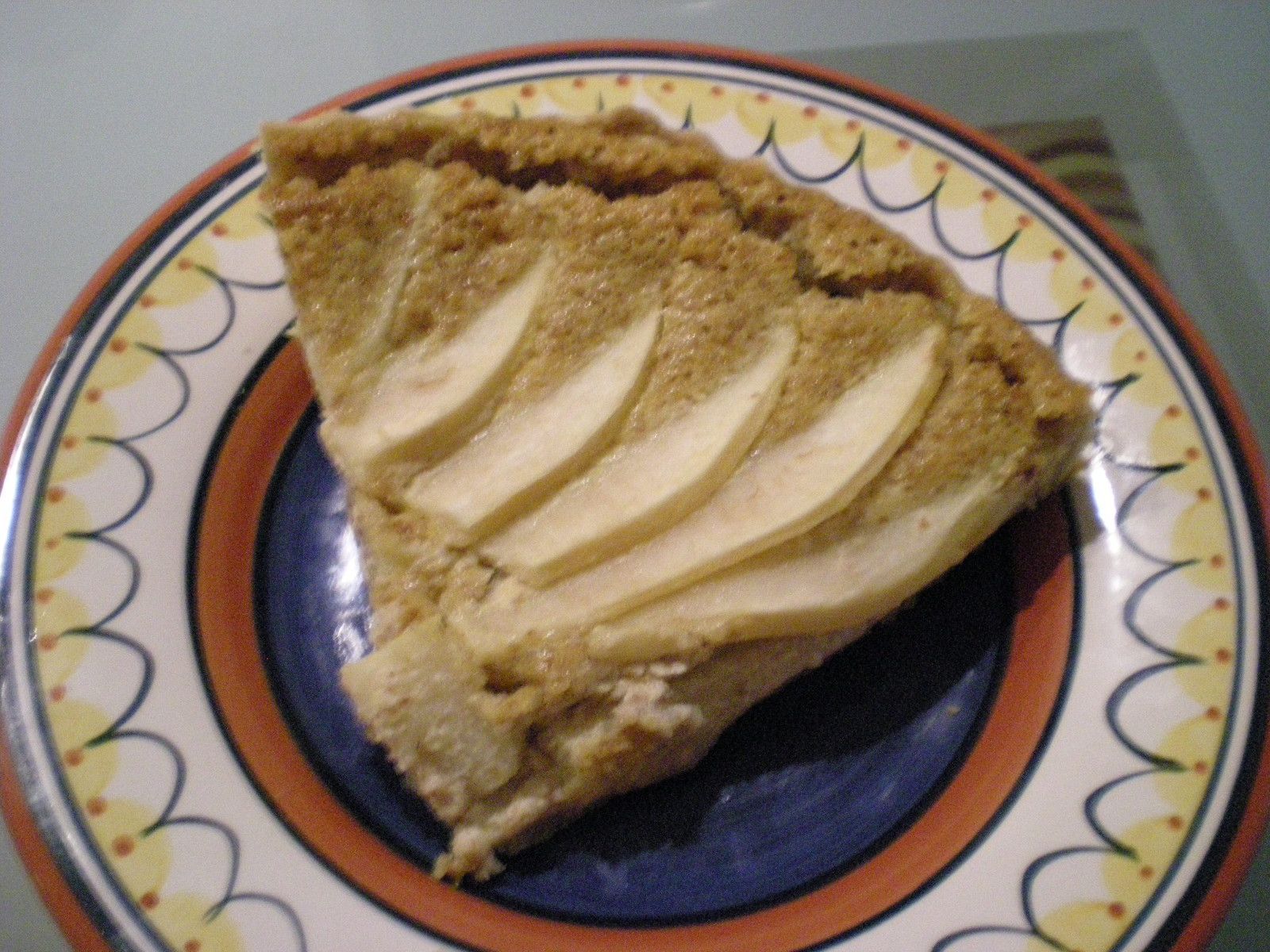 You will need:
½ cup crème fraiche or sour cream or heavy cream
½ cup plain yogurt
1/3-cup sugar
4 ounces (120 g ) ground almond (almond powder) (if you have whole almonds, ground them with a food processor)
2 eggs
3 pears
Preheat the oven to 375 F.
Fit the tart dough into 19 in tart pan. Beat the crème fraiche, yogurt, sugar and eggs with a mixer. Add the ground almonds and mix everything together. Pour this mixutre over the crust.
Peel and core the apples, cut them in half. Cut each half into quarters. Lay the apple slices over the filling, sligthly overlapping them. Bake the tart for 35 minutes. Enjoy without guilt!!!!