This is a delicious light recipe of crème caramel i found on cooking light website . I modified it a little bit.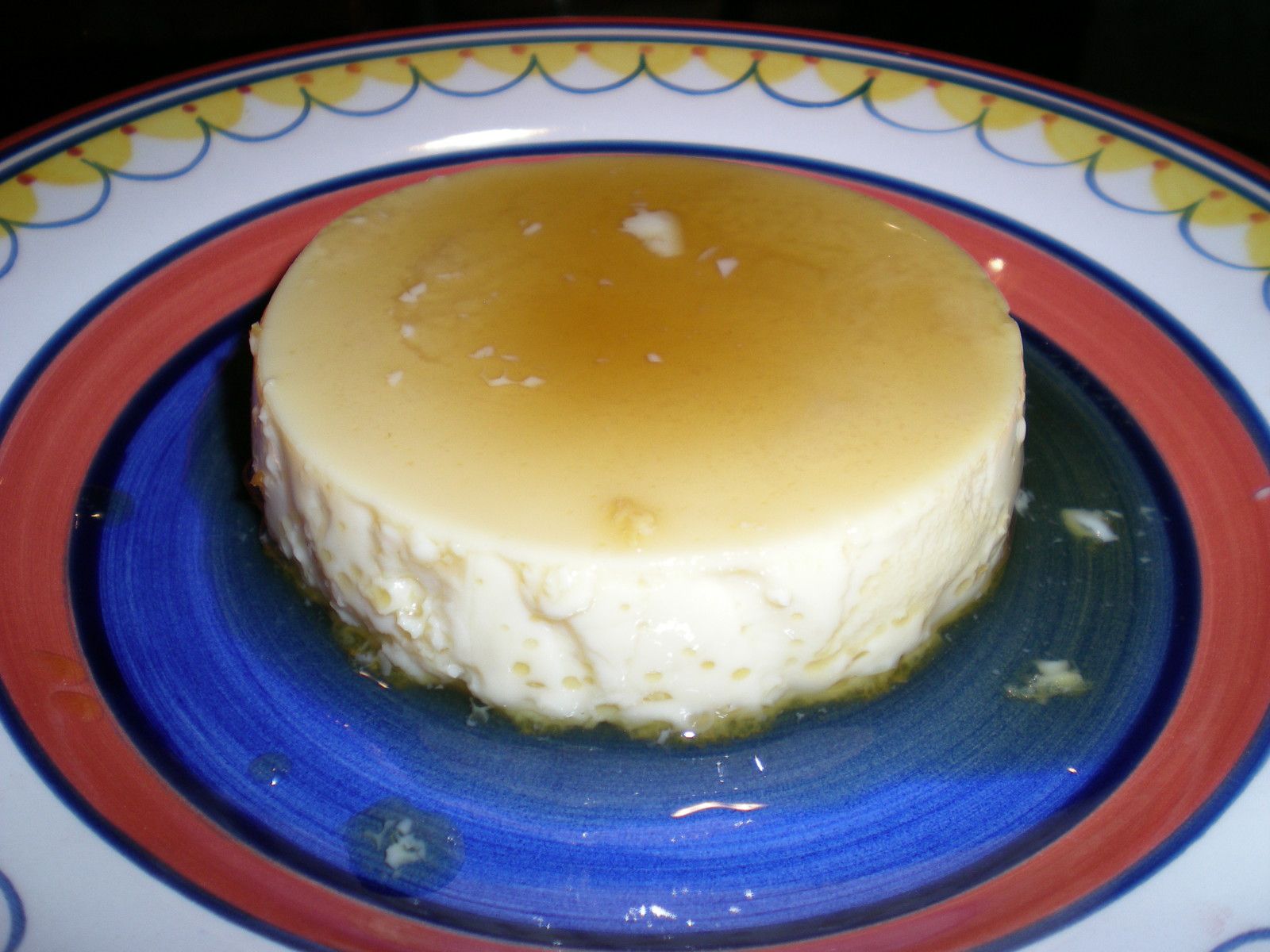 Ingredients
1/3 cup sugar

3 tablespoons water

Cooking spray

3 large eggs

1 large egg white

2 cups 2% reduced-fat milk

1 tablespoon vanilla extract

2/3 cup sugar ( I used 1/4 cup of sugar)

1/8 teaspoon salt

Fresh raspberries (optional)
Preparation
Preheat oven to 325°.
Combine 1/3 cup sugar and 3 tablespoons water in a small, heavy saucepan over medium-high heat; cook until sugar dissolves, stirring frequently. Continue cooking an additional 4 minutes or until golden. Immediately pour into 6 (6-ounce) ramekins or custard cups coated with cooking spray, tilting each cup quickly until caramelized sugar coats bottom of cup. Set aside.
Beat eggs and egg white in a medium bowl with a whisk. Stir in milk, vanilla, 2/3 cup sugar, and salt. Divide the mixture evenly among prepared custard cups. Place cups in a 13 x 9-inch baking pan, and add hot water to pan to a depth of 1 inch. Bake at 325° for 50 minutes or until a knife inserted in center comes out clean. Remove cups from pan. Cover and chill at least 4 hours.
Loosen edges of custards with a knife or rubber spatula. Place a dessert plate, upside down, on top of each cup; invert onto plates. Drizzle any remaining caramelized syrup over custards. Garnish with raspberries, if desired.